Farm Smart: Getting the most out of your farm business by introducing technology
Father & Son team, Pat & Padraic Kennedy run a dual Beef & Dairy operation in Templemore, Co. Tipperary. Padraic mainly looks after the dairy side of things and Pat looks after the beef. Padraic said "we have been breeding Herefords for the past 25 years and we've been milking here since well before I was born." Padraic is farming full-time but also finds a bit or time to work with Farm Relief Services (FRS) occasionally along with some soil sampling work at the end of the year when the cows have dried off.
Pat & Padraic are currently milking 90 cows and have 140 cattle in the beef herd on a 250-acre platform that includes owned and rented land. Pat explained how they manage it as two separate herds: "Padraic transfers all the calves over to me when they are 6 weeks old and we look to finish most before 30 months."
On why they favour the Hereford breed for beef, Padraic said "The reason we went with the Hereford breed is simple – easy calving, better live weight gain and a quicker finish, being a beef breed compared to a black and white for example. They can be 30-40 kilos more in dead weight which makes a big difference."
"Our priorities when raising beef cattle are to sell them at the right time and get a good price!"
Farm improvements
Padraic has been kept busy in the past few years keeping the farm up to date, "we built a 100-cow cubicle shed last year and put in a new milking parlour 3 years ago. The beef end of the operation is up to date and I could go on about what makes my farm business successful all day but really it comes down to hard work and dedication at the end of it all. Farming is advancing quicker than ever before so staying ahead is very important for us."
It's not all new sheds and parlours though with the Kennedys having turned to technology to help improve farm efficiency and make the day-to-day running easier a few years ago: "I was at an IFA meeting in Killea back in 2016 and heard of the Herdwatch app from one of the farmers there and I knew straight away this could be a game changer when it comes to simplifying our farm paperwork and compliance. There were a good few of them who were using Herdwatch and all of them said that it was saving them hours every week along with taking the hassle out of maintaining paperwork and getting ready for farm inspections."
"We were fed up with writing in books and writing on bits of paper and Herdwatch has everything to help us on both the beef and dairy side of things – breeding, calf registration, remedies, it even has special features for weighing & finishing cattle" Padraic explained. "I went home the night I heard about it first and had the app downloaded and my herd on my phone in a few minutes, it couldn't have been any easier and I haven't looked back since."
Recording remedies on the spot
"Herdwatch just makes getting paperwork ready for farm inspections so easy with what took hours previously now done in minutes, if not less. The reports are there ready for you on your phone at all times. When I buy a bottle of medicine, I just scan it into the Herdwatch app and it's done, no worrying about it after and it's there ready for me when I need to record a treatment". Padraic explained that "the withdrawal period is also recorded, and the given timeframe will be assigned to the specific animal."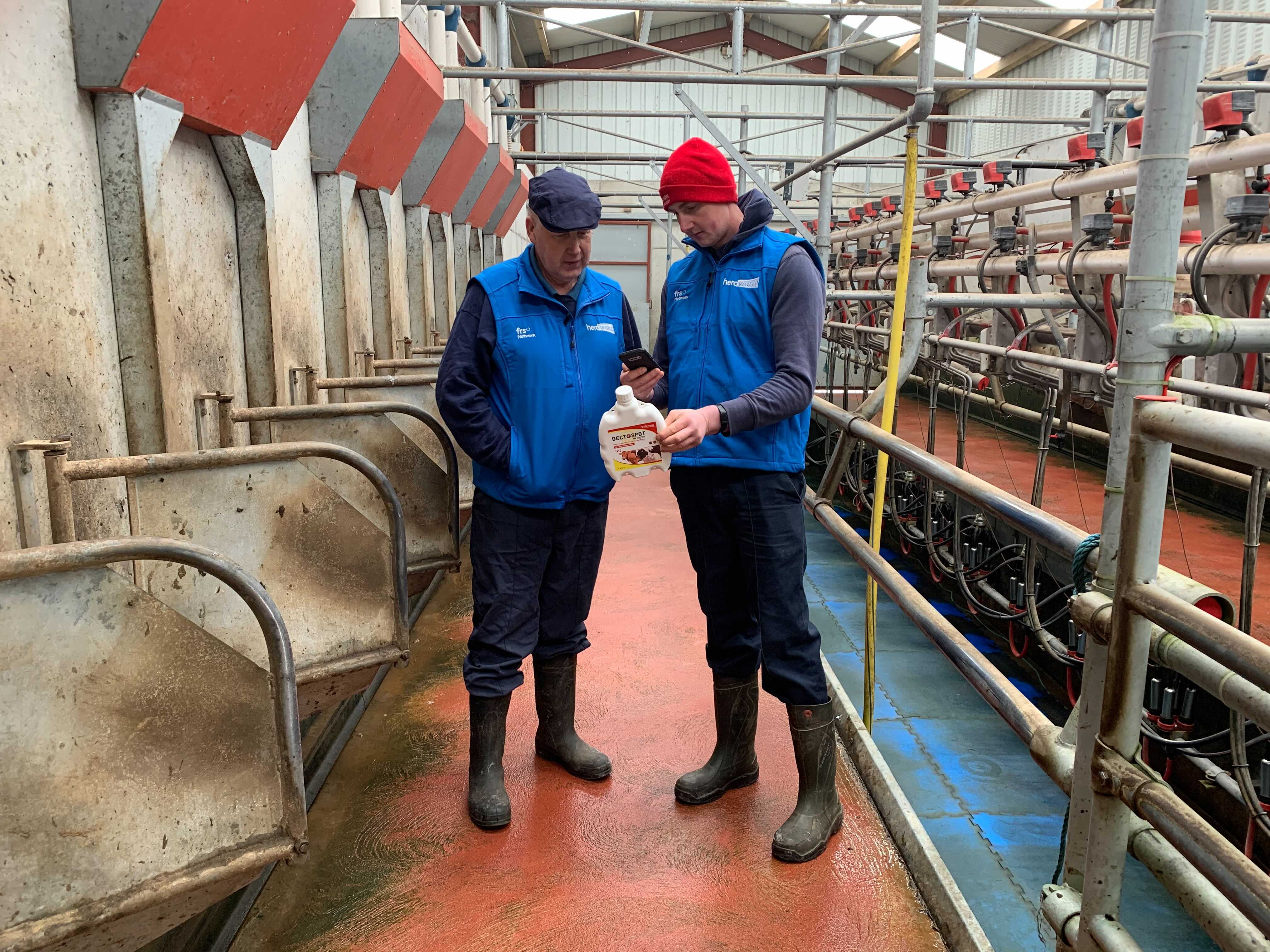 "We were fed up with writing in books and writing on bits of paper and Herdwatch has everything to help us on both the beef and dairy side of things – breeding, calf registration, remedies, it even has special features for weighing & finishing cattle."
Removing the Stress & Human Error
"Before using Herdwatch, I used to record all our serves on a sheet of paper and hoping I wouldn't lose it, and too often I did, same with registering calves. It was too easy to make a mistake but with Herdwatch, there's none of that messing about and it cuts out human error. We do our own AI so I record the serves in Herdwatch as I go which in turn shares them with ICBF. The Watchboard in the app will then give me a reminder for each cow 3 weeks on to keep an eye out for a repeat."
"The app is very smart and will then tell me when a cow is due to calf the following spring or how many days since she calved, so if she comes back into heat after a month, I know not to AI her because she's not long enough calved".
"When it comes to registering calves, I just scan the tag with the app and enter the Dam and Herdwatch automatically fills in the breed of the calf and the Sire or AI bull that was used as all that information was gathered from the breeding. For me, the calf registration in Herdwatch is the bit I love the most, it just couldn't be any quicker or easier and the cards are then sent out in the post automatically".
"One of the handiest compliance features on the app is ordering missing tags. If I spot that an animal is missing a tag, I just pull out the phone there and then, and Herdwatch will send the order for a replacement tag to our supplier for me, I just sit back and receive it a few days later."
Reports at your Fingertips
Padraic has no need to worry about compliance inspections as the Herdwatch app helps him ensure all records are captured accurately "My Bord Bia inspections since I started using Herdwatch have been over 95%, it's all there for the inspector when he arrives, remedy purchases, feed purchases, movements in and out, calf registrations, it's absolutely brilliant".
"All in all, Herdwatch has really made farming easier for us, just knowing that all our information is there in one place and the more you put into Herdwatch, the more you will get out of it – simple as!"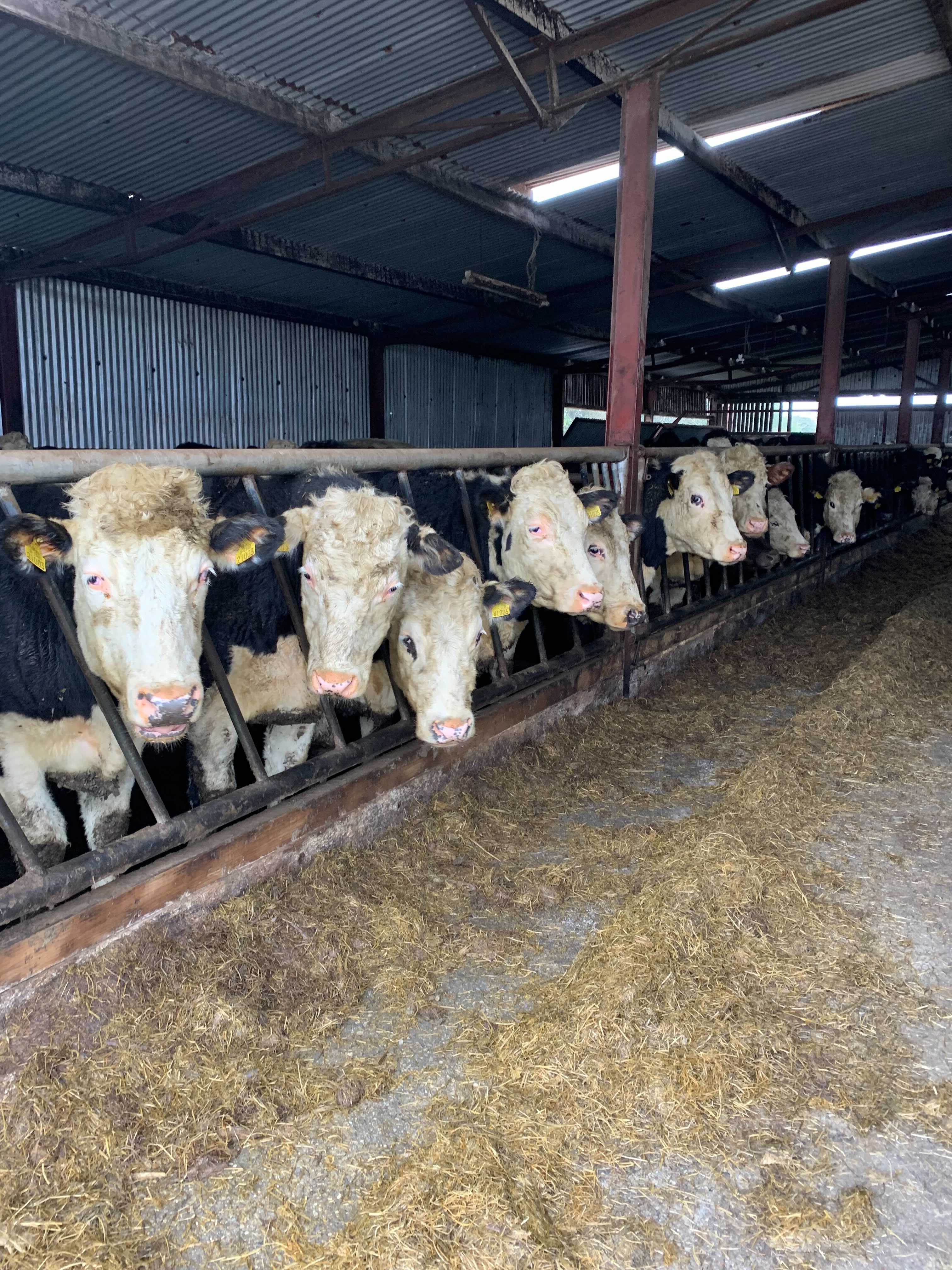 Looking to the future
Padraic and Pat were asked by Irish Hereford Prime to participate in a pilot welfare programme which is looking at potential changes to animal husbandry and medicine usage that may be relevant in the future. Padraic explained "we were asked to participate last year and it has been really interesting to see what the future might hold for raising livestock in a more sustainable way that is better for the farmer and better for the animal."
"The programme is all about reducing any potential stress factors on an animal. Monitoring from birth through to finish by regular weighing helps to ensure they are performing as they should. It was a double win for us when we found out that Herdwatch were helping out with the programme as we were able to provide all the information required by simply sharing the information we already had in the Herdwatch app."
Download Herdwatch today
Herdwatch is fully compliant with Bord Bia and EU quality assurance standards and allows farmers to register calves and manage cattle movements on their phone. It is fully integrated with ICBF so farmers can see their breeding, milk records and EBI/Eurostar information on Herdwatch.
You too can join Padraic and over 14,000 other happy farmers saving time on farm paperwork and managing their farms more efficiently, just download the Herdwatch app.