Farm Smart: Northern Ireland couple takes their sheep farming business to the next level with Flockwatch
Christine Robinson and her husband, Mark, own a small sheep farming business located in the Glens of Antrim, Northern Ireland. They farm part-time as they both have full-time jobs.
The couple have been farming for ten years now and own 38 acres of land, which they use to keep a stock of around 90 ewes, mainly Poll Dorsets, but they also have a few Swarvels and a new spotted Dutch ram. The couple also makes haylage and hay for sale and use across the year.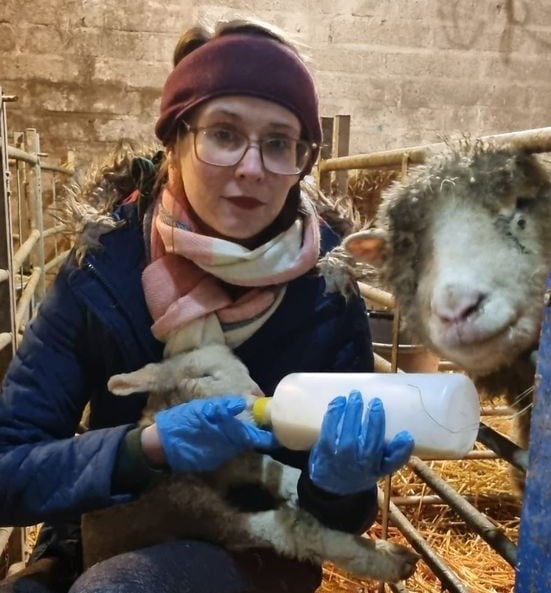 Both Christine & Mark hail from farming backgrounds and have always had a strong love for farming from a young age.
"We both come from farming backgrounds which has proved very helpful in developing our knowledge and experience. I have fond memories of my childhood farming experience and feel that this has instilled a hard working ethos in my life."
"My dad and both Granda's always worked really hard on the farm and I remember how fun they used to make things, especially during the harvest season. There was always such a strong sense of family and community and I hope to share this with my own family in the future."
"Managing the farm, controlling costs, and managing production are essential to ensuring the farm thrives"
By having systems and practices in place, Christine can ensure that the flock is up-to-date and that the farm runs efficiently. The couple are always looking for ways to improve their farm's efficiency, reduce costs, and ensure their business stays competitive. Recently, they built a 200-meter dike, which is now complete and will be fenced. After the fencing is complete, the couple plans to rotavate, lime, and reseed the fields.
They are also planning to build a sheep run outside the shed to make it easier to run sheep through for health checks. Additionally, they plan to construct another sheep shed in the future to increase their flock's size and have extra space to house them during lambing.
They have also invested in machinery and equipment such as a new PTO power washer, which has made it easier to keep the slats in the house clean when the sheep are in the house.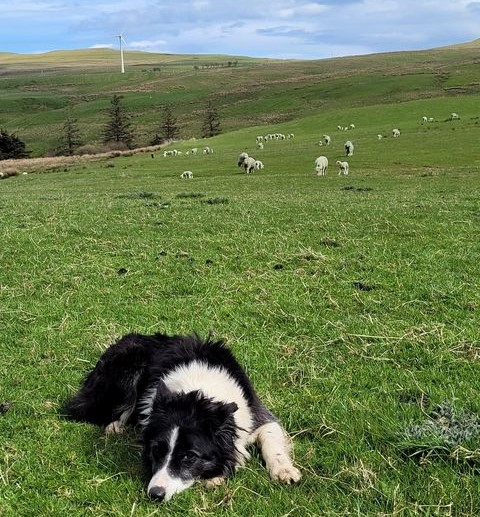 Furthermore, they have invested in a working dog called Bonnie to help bring in the ewes who is firmly established as part of the family as well as the farm!
Christine and Mark's ultimate goal is to move into the pedigree side of poll Dorset sheep. They aim to continue building their farm for future generations and are constantly seeking ways to expand their operations while maintaining the highest standards of animal welfare and production. 
However, they acknowledge the importance of managing their time and resources efficiently and will expand the business at a steady pace to ensure they remain profitable and sustainable in the long term. 
Using Flockwatch to take their farm to the Next Level
The couples primary focus at the moment is on maintaining high-quality animal welfare standards while producing healthy and profitable sheep. To achieve this, they now keep detailed records of their flock's health, breeding, and lambing performance, all of which are tracked using 'Flockwatch by Herdwatch' which enables them to access information from anywhere at any time. 
Flockwatch has been a complete "game changer" for the couple, as it has simplified their farm management and saved them a lot of time and effort.
The couple learned about Flockwatch when Mark attended a farming course at Greenmount, where he was introduced to the latest software tools that could help improve farm businesses. Intrigued, the couple did further research and discovered the app's various functionalities and capabilities. Getting signed up for Flockwatch was surprisingly easy, and the couple found the customer support team available to be very supportive.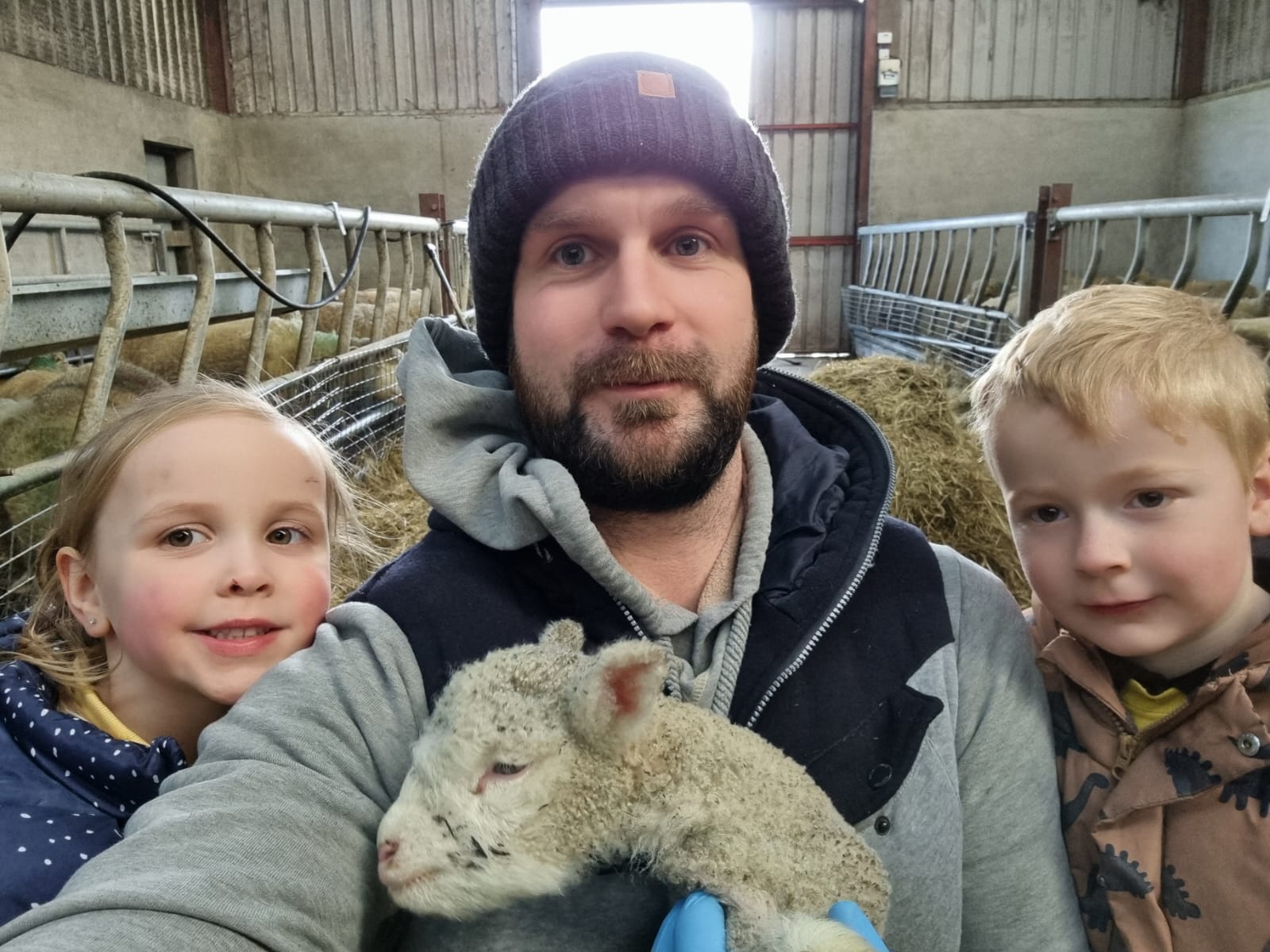 "Getting signed up to Flockwatch was very easy! We were surprised at how accessible this process was. It was really reassuring to have the Herdwatch Customer Support team available to support us every step of the way and we've had a great experience."
Using an electronic identification (EID) reader with Flockwatch was also straightforward, and the couple found it to be much better than the traditional pen and paper method they had been using.
Managing breeding with Flockwatch…
Flockwatch has enabled the couple to manage their flock more easily and efficiently, particularly from a breeding perspective. They can now create different groups and look back on each ewe and ram's history, allowing them to improve their selective breeding and identify potential problem ewes to cull or keep track of previous issues. 
"This will help improve our selective breeding and will help identify potential problem ewes to cull or keep track of previous issues. It also allow us to form a baseline KPI which we will aim to improve year on year."
Saving Time During Lambing Season….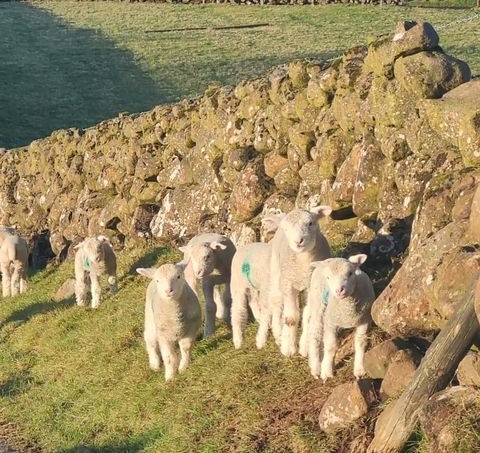 Lambing season is a hectic time for every sheep farmer and with both Mark & Christine working full-time, record keeping around lambing time was messy. Previously the couple used a WhatsApp group to record details and then went about transferring the data to a spreadsheet. Essentially "double the work" explains Christine.
"Now that we use Flockwatch, we can easily add lambs to our flock, with all the necessary details there and then on the spot which is so handy for us and saves a lot of time and unnecessary admin. I've not needed to use my old spreadsheet since we started using Flockwatch!"
Monitoring lambs progress with simple weight recording…
Before Flockwatch, the couple had never kept weight records however having seen the functionality for weight recording in the app, they started to record weights to track progress and forecast when lambs will be ready for sale. "It gives us confidence being able to see the weight gradually increase in the animals and allow us to measure meal and input costs along the way."
It has also helped identify any issues with ewes if weight had been lost, allowing the couple to be diligent with their care.
Making their farm assurance audit a simple task…
Flockwatch's medicine recording functionality has also proven to be useful for the couple, particularly during lambing season when vaccinations are essential: "All the reports we need for Farm Assurance are available at the click of a button. The consolidation of information will save time and effort instead of pulling out paper records."
"This app could be a saving grace for most farmers, taking away a lot of undue stress when things are busier than ever. Farming needs to move with the times and Flockwatch will help many farmers, even those who struggle with technology."
The app's ability to record movements and access reports at the touch of a button has also saved the couple a lot of time. 
The couple has even found Flockwatch's farm maps feature useful when doing work in the fields, allowing them to keep track of stocking rates and calculate fertiliser requirements. 
Taking away the guesswork when it comes to decision making…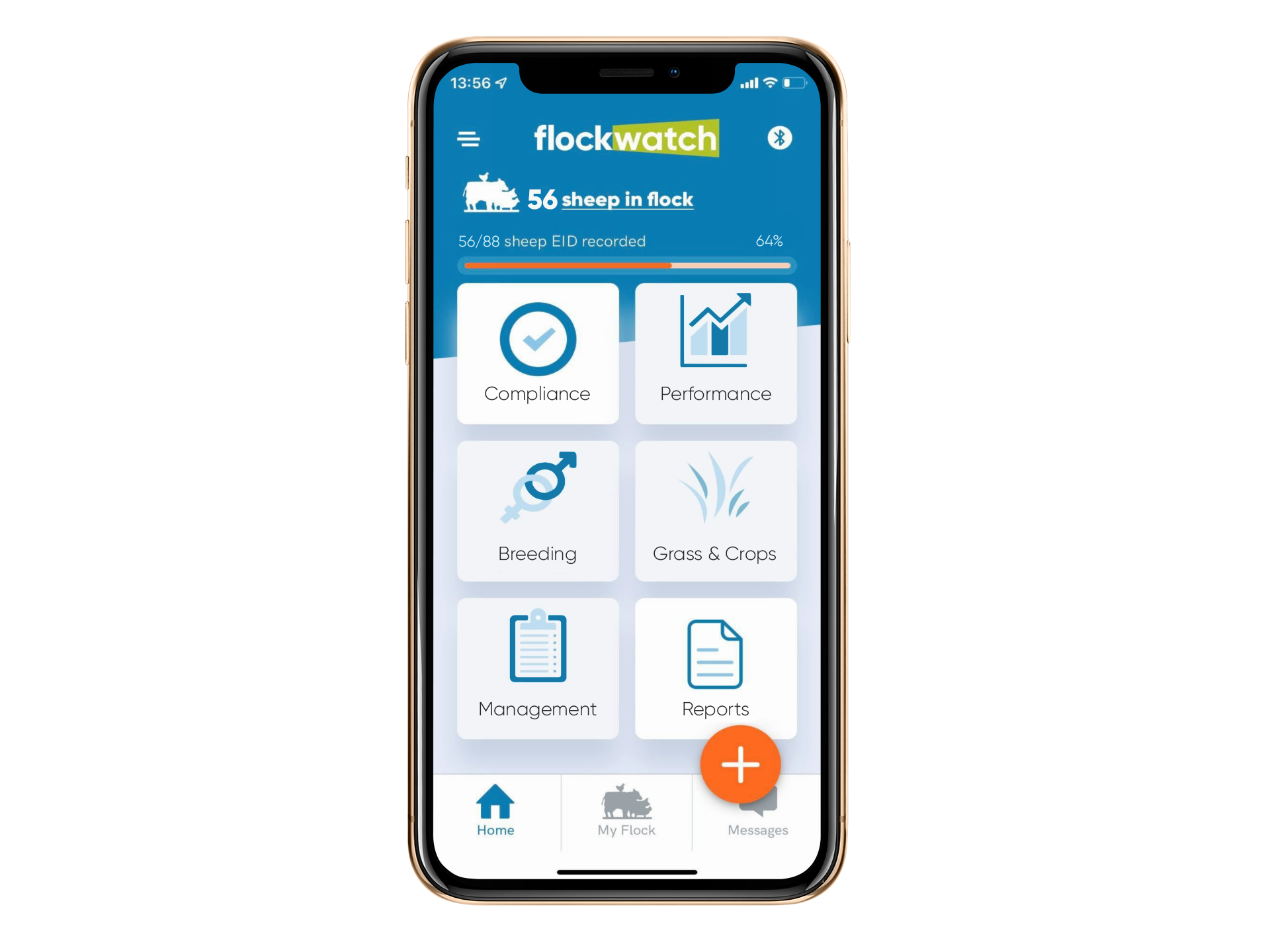 "Decisions are often hard to make and farmers have biased opinions on their favourite ewes or lambs. The information on hand can really help show the reflection of stock and our practices and can allow us to identify problems or improve on our successes from previous years.
The obvious benefits such as speed and accuracy of recording nearly goes unnoticed when compared to the potential other benefits but is definitely worth a mention. The great thing about the app is versatile and can help every farmer to meet their specific needs."
"We are big advocates of Flockwatch! As a community, farmers need to support others to move forward and overcome the challenges we now face. We highly recommend this app and will continue promote the product so farmers can see and experience the benefits we have…"
You can follow Christine & Marks farming journey by following their instagram page mullaghsandall.farmers today!
Download the FREE Flockwatch App Today
You too can join Christine, Mark & over 18,000 other farmers using Flockwatch & Herdwatch to simplify their farm management! Download the FREE app today by clicking the button below!