Holly and Adam Atkinson: Balancing Farming and Family on an Organic Dairy Farm by the Coast
Holly and Adam Atkinson farm on an organic dairy farm located in South Devon. Along with their two sons, Abel and Casey, they manage the farm with the help of a dedicated team of three individuals. The farm specialises in organic dairy farming, adhering to strict organic farming standards and practices that prioritize sustainability and environmental friendliness.
Spanning an expansive area of 1000 acres, the farm is home to a sizable herd of 600 cows. The primary breed on the farm is Kiwicross, a crossbreed between Jersey and Friesian cows. To optimize the availability of fresh grass for the cows, the farm follows a spring block calving grazing system.
Adam, who manages the farm, also oversees four additional dairies and several forage blocks for well known farm businessman Geoff Sawyers who owns the farm and business known as "Carswell Farms".
Adams father served as a herd manager on various dairy farms, and Adam was inspired by his father's dedication and decided to follow in his footsteps. On the other hand, Holly, although coming from a non-farming background, developed a passion for farming from a young age. She gained practical experience by working on local farms, including those focused on beef, sheep, dairy, and even water buffalo. After graduating from vet school in 2009 and working as a veterinarian, Holly took a career break to become a mother and now plays an active role in rearing the dairy heifer calves and providing assistance on the farm as needed.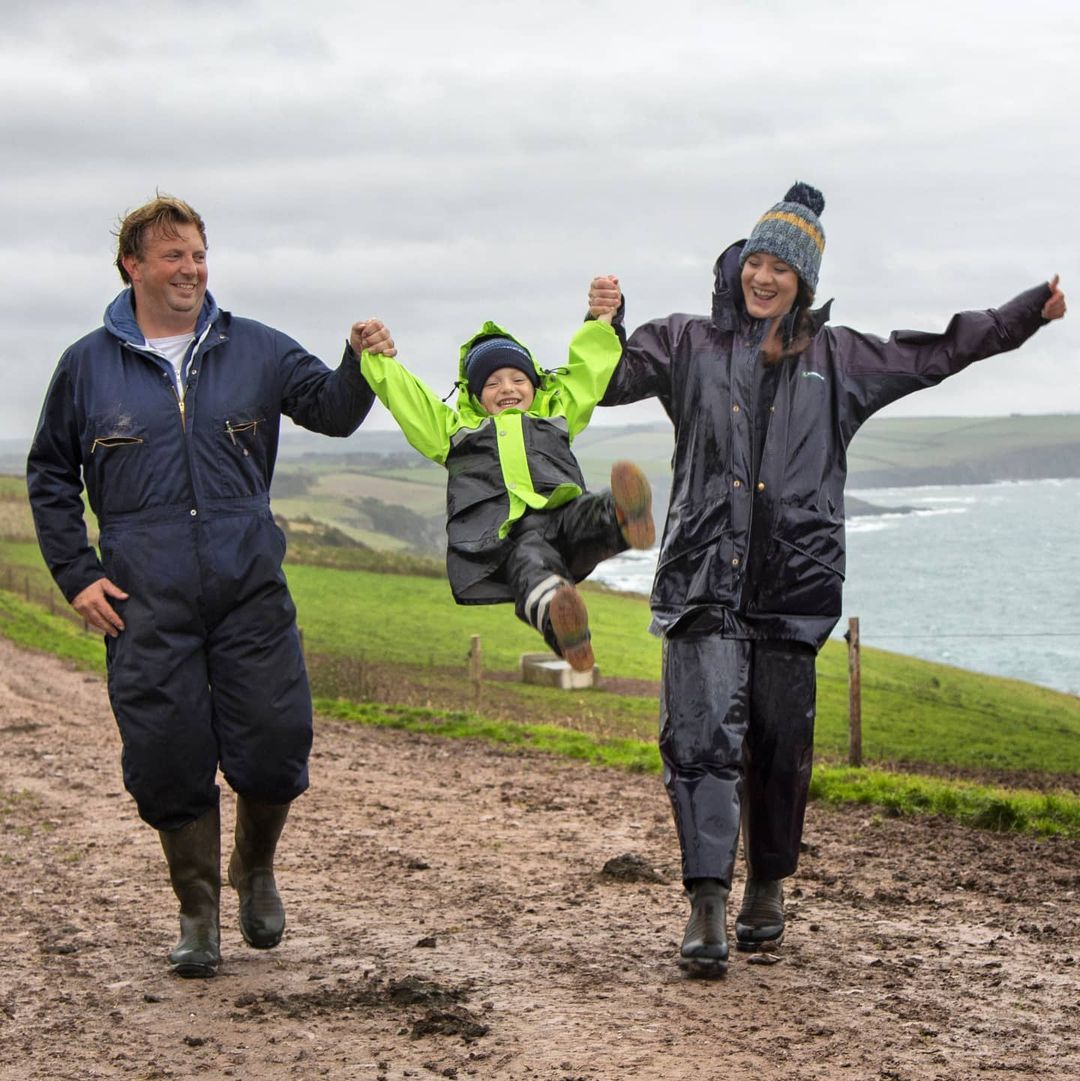 Recently, the farm made significant improvements by introducing a new shedding/sort gate system. This addition enhances efficiency and streamlines the handling of the cows, making the overall farm operations smoother and more streamlined.
To ensure the success of the business, Holly and Adam place a strong emphasis on implementing protocols that align the entire team and standardise their approach. They involve the team in discussing and planning these protocols, ensuring that everyone is on the same page. Additionally, they collect, monitor, and review data to make informed decisions, reflect on their progress, and make necessary adjustments. People management is another key focus area for them, and Holly, in particular, has become a trained Mental Health First Aider to provide support to the team, highlighting their commitment to the well-being of their employees.
Balancing farming with a young family is a challenge that Holly and Adam actively tackle. They prioritize scheduling time off away from the farm to spend quality time with their children. By planning ahead and booking family time in their diary, they ensure that they can create cherished memories together. Understanding the pressures and sacrifices involved in their professions, they have a mutual understanding and support each other. Holly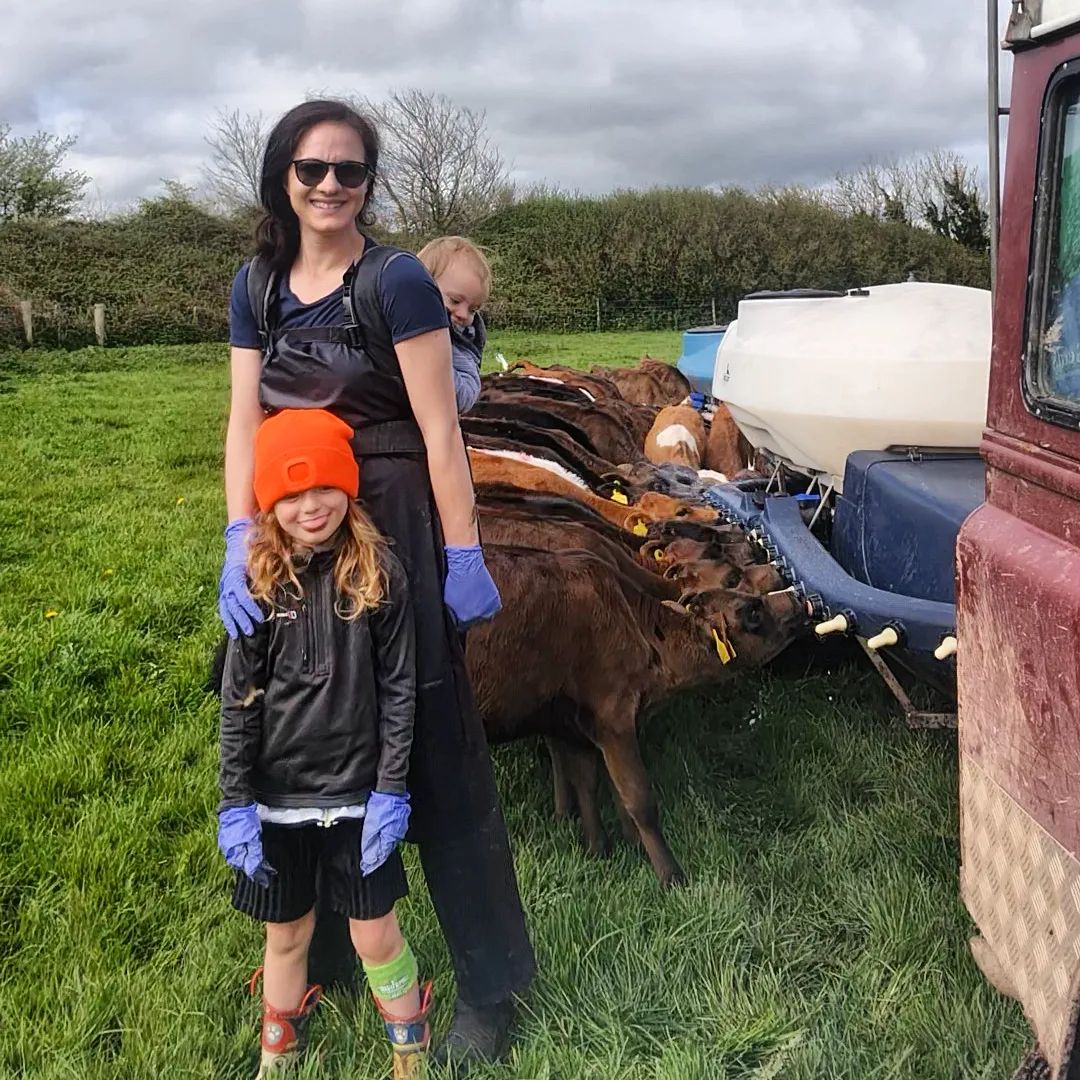 considers herself fortunate to rear the calves with her children by her side, allowing her to combine work and family responsibilities. She is passionate about calf rearing, farm safety, and ensuring that certain rules and plans are in place to keep the kids safe while actively involving them in the farming activities.
One of the key performance indicators for the Atkinson farm is achieving a milk-from-forage ratio of 80%. This indicator reflects their commitment to maximizing the utilization of available forage for milk production, emphasizing their dedication to sustainable and efficient farming practices.
Using Instagram to share her farming journey
Holly's journey on Instagram began at the end of 2019 when she sought to share her farming story, promote dairy farming, and establish connections within the agricultural community. However, it was during the pandemic that her Instagram presence truly flourished, serving as a means to connect with the rest of the world during a time when people's realities felt isolating. Her Instagram page Cups on Cows now has over 8,000 followers and enabled Holly to connect with other farmers across the UK & beyond.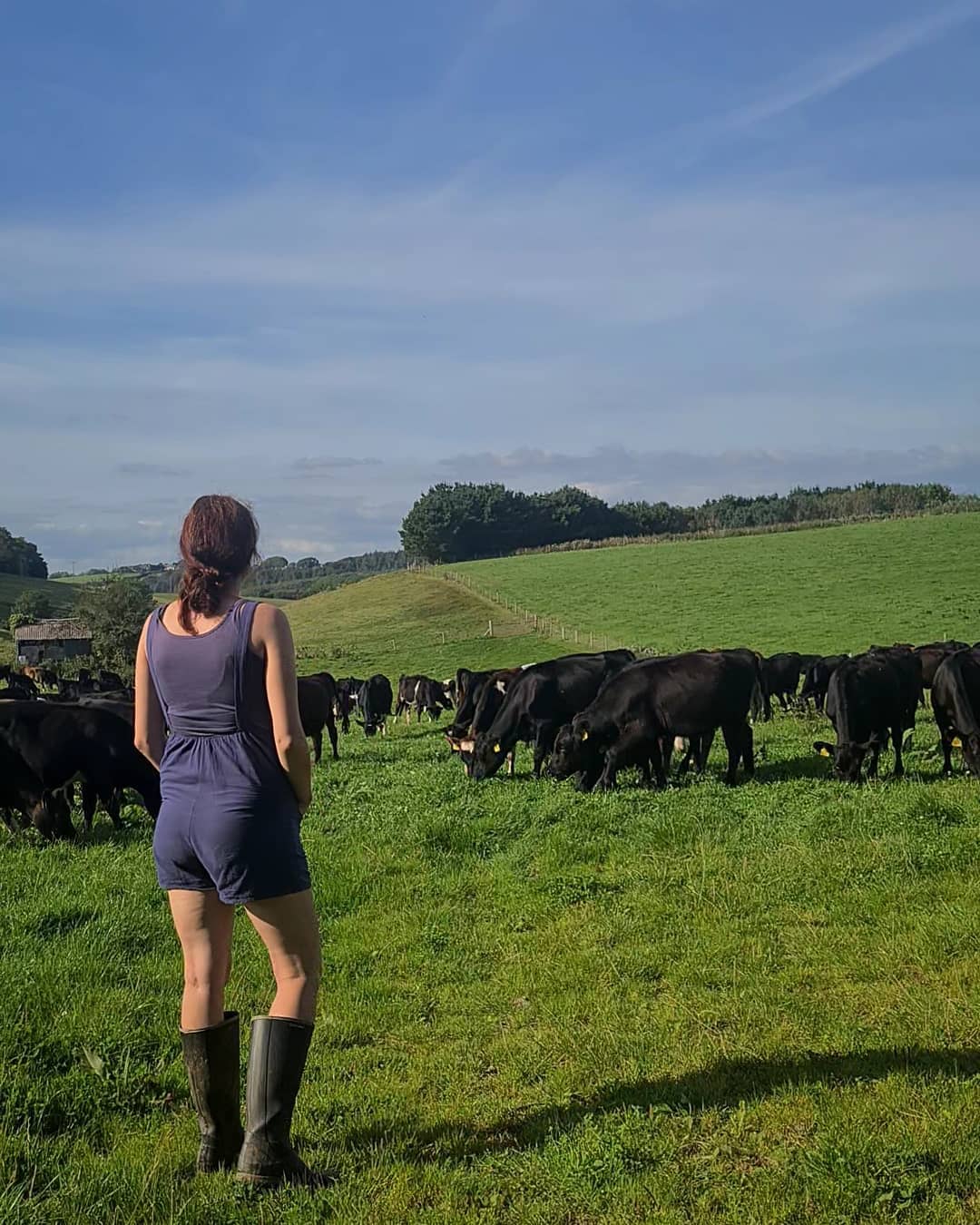 The reason Holly is so passionate about sharing farming content is rooted in her deep love for what she does. Through her posts, she aims to dispel misconceptions surrounding agriculture and foster a space for learning and sharing ideas with others. Her dedication to the industry and her desire to create awareness about mental health, particularly within the agricultural and veterinary sectors, further drive her commitment to using her platform for positive change.
Looking ahead, Holly's ultimate aim for her Instagram channel is to provide an honest portrayal of the day-to-day experiences on her farm. She finds joy in infusing her content with creativity and humor, all the while promoting farm safety and advocating for mental well-being. Alongside Instagram, Holly also utilizes Facebook and TikTok as additional social channels to engage with her audience. She is open to exploring other platforms such as YouTube, acknowledging that it may require a boost in confidence to fully embrace its potential.
Introducing Herdwatch to save time & improve operations
In addition to their farming activities, the Atkinsons have discovered the benefits of incorporating digital solutions into their operations. They first came across Herdwatch through social media. Intrigued by its features, they decided to give it a try and were delighted to find that the sign-up process was incredibly easy and user-friendly, requiring no training to get started.
"Getting signed up to Herdwatch was extremely easy and very user friendly! There was no training needed to get up and running on the app it was so straight forward."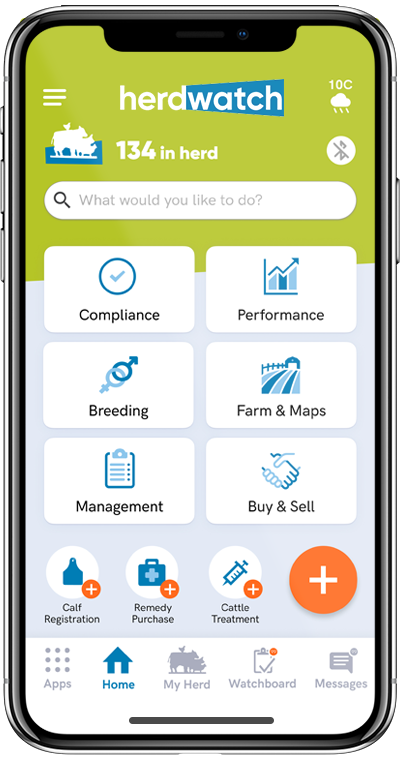 Herdwatch has simplified various aspects of their farm management, providing them with a streamlined and efficient solution. They now use the app to record all purchases of medicines and treatments, ensuring that their records are always inspection-ready. This eliminates the need to search through diaries or other software to find specific information, saving them valuable time and effort.
The process of registering calves has become significantly easier and quicker with the use of Herdwatch. 
"Being able to register calves on the phone as soon as they are born is so handy and saves so much time previously wasted on the computer in the evenings."
Recording movements on and off the farm, including deaths and other relevant events, has also been streamlined with Herdwatch. This comprehensive record-keeping ensures that they have accurate and up-to-date information readily available, enhancing their overall farm management practices.
Recently, the Atkinsons have started using Herdwatch for milk recording. This feature allows them to access all relevant milk data and information directly on their phones, ensuring that vital data is always readily available in one place, making it easier for them to monitor and manage their milk production.
Farm mapping is another area where Herdwatch has proved to be invaluable for the Atkinsons. They have utilized the Farm Maps feature provided by Herdwatch to map the farm, finding it extremely helpful in their day-to-day operations. With this feature, they can easily send maps to contractors, color-code specific areas, and provide clear instructions for grazing plans and fences. 
In addition to simplifying their day-to-day operations, Herdwatch plays a vital role in helping the Atkinsons being prepared for farm inspections. The app ensures that all records are up to date, easily accessible, and can be printed off as reports, making the inspection process smoother and more efficient. With Herdwatch, they feel confident in their ability to demonstrate compliance during inspections, as all the required information is organized and readily available.
"With Herdwatch all our information is organised and easy to access, we are inspection ready at all times, Herdwatch has removed all of the stress around farm inspections!"
The user-friendly nature of Herdwatch has had a positive impact on the Atkinsons' farming practices. The entire team finds the app easy to use, allowing them to record treatments and events as they occur and reduce paperwork. With all the records accessible to everyone involved, communication and collaboration within the team have improved significantly.
For the Atkinsons, the biggest benefit of using Herdwatch is having all their essential farm management tools in one place. The ability to record treatments, streamline paperwork, and provide access to records for the entire team enhances efficiency and productivity. 
Download the FREE Herdwatch App Today
You too can join Holly, Adam & over 20,000 other farms using Herdwatch to simplify their farm management! Download the FREE app today by clicking the button below!