Scottish Farmer uses App to simplify Animal Medicine Records.
Andrew Paterson farms at Woodend Farm, Balfron,which lies between Glasgow and Stirling. He milks about 180 Holstein Friesian cows on a year-round calving system, keeping all the offspring, and rearing the bulls through a separate bull beef unit. Originally, Andrew was looking for an app that would help with animal medicine records. Since,discovering Herdwatch this Scottish farmer saves not only time but money, recognising it as been a real eye opener to the growing success of his farm.
"There's so much you can do with it, and it's saving me so much time.  I've even started to enjoy gathering information!"
Andrew is now storing dairy, beef and sheep information by using the App. Likewise, he is actively enjoying the benefits since switching to Herdwatch.
"It's really easy to run compliance reports and keep up-to-date with work that has be done on the farm."
Learn more about the Herdwatch Farm Medicine Scanner.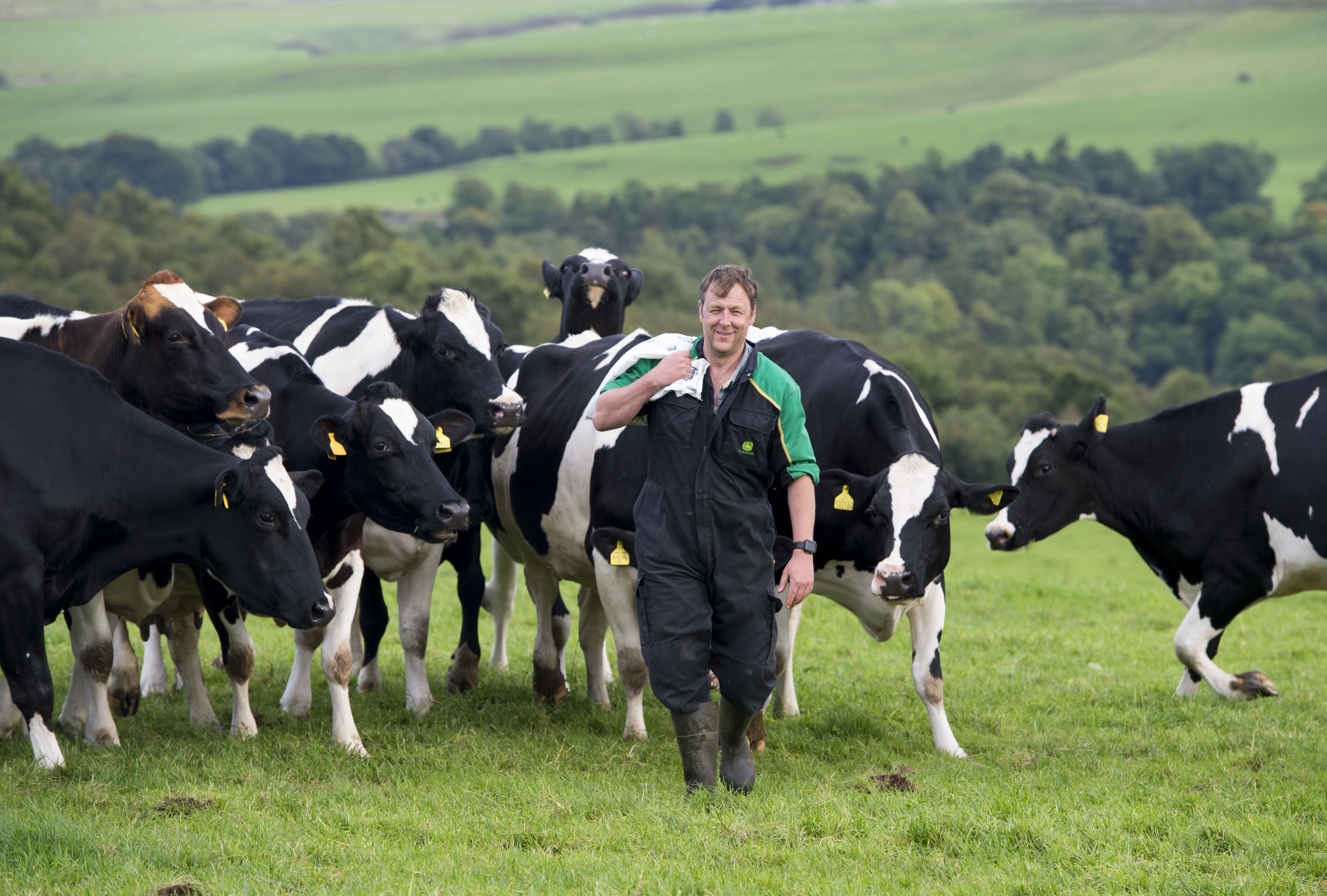 Andrew Patterson finds the app easy to record animal medicine records.
It works without an internet connection.
For Scottish farmer Andrew the most useful element has been keeping accurate animal medicine records. Since this has become more and more important, with all the major dairy buyers trying to reduce the amount of antibiotics used. With Herdwatch you do not need an internet connection to use the app, it works fully offline and backs up the data to the cloud when you have internet access, so your information is always safe.
"The beauty is that I carry my phone around the farm and can add information as I do jobs and see things that need recording."
Andrew also optimises on farm performance by using the App's handy watch board feature.
"It's great for general tasks too – if a cow has a bad calving, or if she has feet problems, I just tap in her number and her whole history comes up.  That helps with deciding which cows to keep and which to sell, and makes my business more cost efficient."
Animal Medicine Records for trading standards.
Andrew had a recent check from Trading Standards, they were very impressed with his animal medicine records. As soon as you buy a new drug you enter all the details into your 'virtual' medicine cupboard, including use by and expiry dates.
"When you dispense a product, say a mastitis tube, it adds all this information to your cow's record, and reminds you when she next needs tubing, also highlighting the withdrawal period.  It does the stock take for you, and is fully compliant with all monitoring and report systems."
More recently he has added the farm's beef and sheep to the app, and says it's now so easy to monitor animals as they move from one group to another.  Updates with BCMS means all the records are in one place at one time.
"I freely admit that I'm not the best at paperwork. I'd almost got to the point where I was employing a full-time secretary to keep on top of things. Herdwatch is definitely saving me at least three or four hours a week, and the records are totally accurate as they are entered in 'real time".
Scan Animal Medicine Records into the app
Herdwatch is fully approved by BCMS and Compliant with Red Tractor and Trading Standards. 
You too can join Andrew and over 8,000 happy farmers saving time on farm paperwork and managing their farms more efficiently for just as little as £2.50 a week.
The Free-Plan allows farmers to:
Download their Herd from BCMS (UK) or Agfood (IRL) or Aphis (NI) 

Record 5 calf registrations

Record their medicine purchases

Record Heat detection and general tasks