The Sheep Shepherd who Left OZ for the Hills of Kerry..
8 generation Sheep farmer Glyn Egan, hailing from County Kerry, first honed his skills as a carpenter in Cork City for a solid five years. However, his wanderlust led him to venture far from Ireland, taking him to New Zealand and Sydney, where he crossed paths with his future wife, Grace, a West Cork native.
Glyn's sojourn in Sydney extended to five years before a compelling reason summoned him back to his roots: his family's farm, nestled on the border of Cork and Kerry. His father, grappling with the demands of the sheep and Suckler farm, was 'beginning to slow down and needed an extra pair of hands,' Glyn recalls. He candidly admits, 'We would still be in Sydney if I wasn't needed at home on the farm.'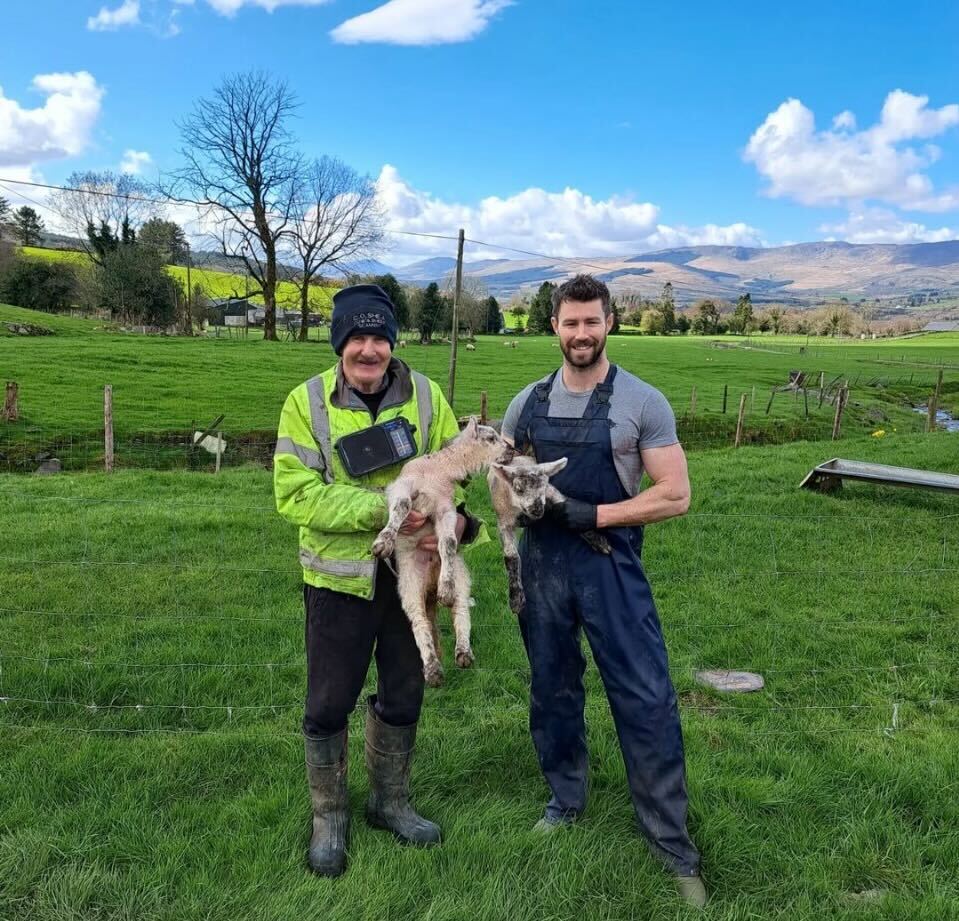 Seeking further knowledge, Glyn pursued education at Clonakilty Agricultural College in Cork, earning his coveted Green Certificate. Despite his father's past success, clinching 2nd place in the Suckler Farmer of the Year competition, Glyn confessed, 'I hadn't much interest in the cows.' The consequential decision was to sell all cattle on the farm, shifting focus to sheep, giving rise to his social media persona, 'The Sheep Shepherd.' With nearly 40 thousand Instagram followers, Glyn relishes showcasing the rhythms of Irish farming life. He candidly admits, 'Even though there's better money in carpentry, I prefer farming.
"In the sheep farming industry, it's not all fun and games," Glyn Egan reveals, emphasizing the financial challenges he faces. He explains, "I have to watch my spending throughout the year and plan things like buying feed for the entire year," as he anticipates the income generated from selling this season's lambs. Adding to the complexity, he notes that government payments and schemes won't arrive for another month, underlining the need to "put money aside."
Glyn's lambs are destined for Irish Country Meats in County Wexford, and he's currently preparing them for sale. He mentions, "I'll be getting lambs up to high weights, around the 48kg mark." However, this year has posed additional challenges in reaching these weights. Unfavourable weather conditions and poor grass quality have prompted him to introduce concentrates to the lambs' diet earlier, ensuring they are weaned and ready for sale ahead of the crowded market. He asserts, "In a few weeks, the marts will be flooded with lambs, so I prefer to strengthen them earlier through feeding – grass alone won't suffice this year."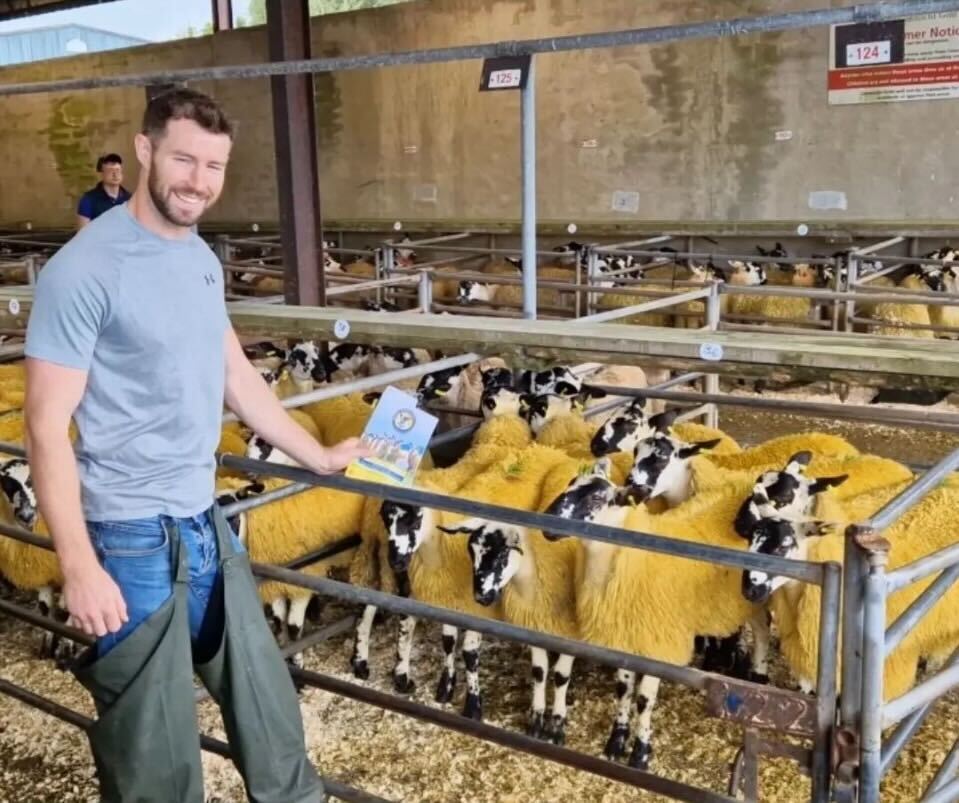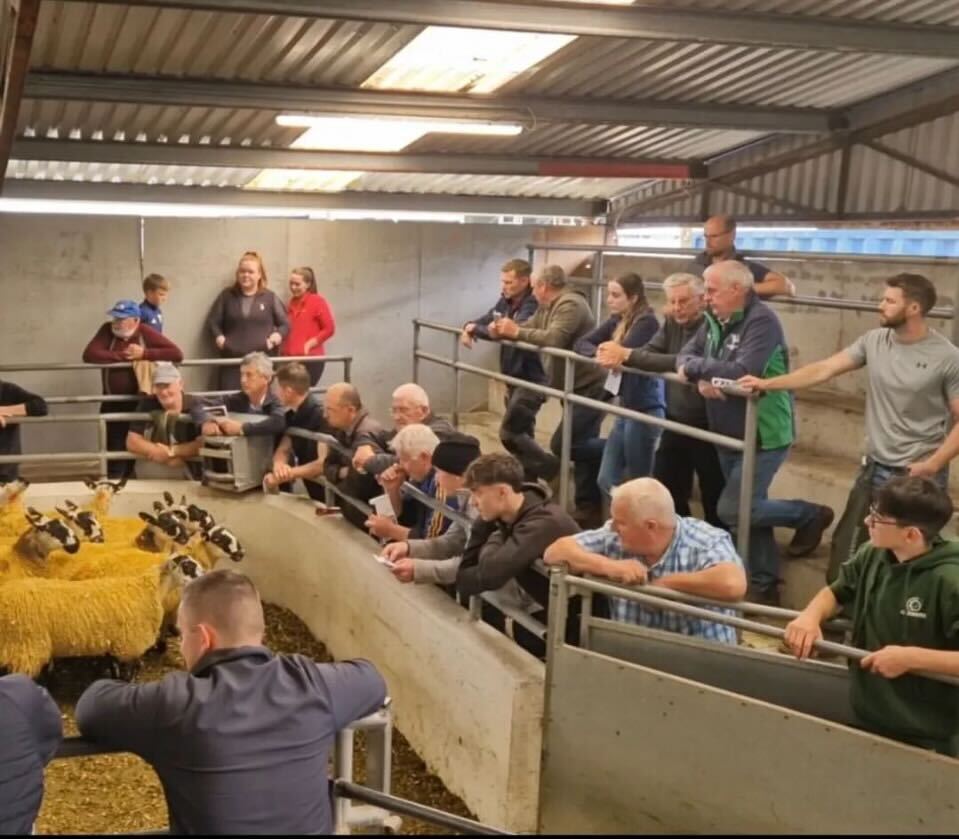 During the past week, Glyn made a journey to Ballinrobe in County Mayo in pursuit of replacement ewe lambs and rams. He elaborates, 'I needed a new genotyped ram for that new scheme,' and he returned home with an additional 40 replacement mule ewe lambs.
This endeavour is part of the Sheep Improvement Scheme, which mandates participants to carry out the Genotyped Ram action at least once within the scheme's initial three years. Despite his participation in this new program, Glyn voices his concerns, stating that '€12 per ewe is inadequate,' and he believes that more support is essential to sustain Ireland's sheep farming industry."
This week on the farm, Glyn is immersed in the essential tasks of worming and dagging sheep and lambs. He emphasizes that the current weather conditions are 'ideal for maggots.' Every sheep, except those destined for the factory soon, will undergo dipping to prevent flystrike, which could impede their overall health.
As the breeding season approaches, the ewes have been relocated to fertile pastures in preparation. Glyn anticipates releasing the rams to join the ewes on October 20th. Regarding replacement ewe lambs, Glyn adopts a selective approach, marking the finest ones from birth based on their lineage and whether they were born as singles or twins. He elaborates, 'We're currently shearing ewe lambs that we'll retain, while the lighter ones will find a home with a regular customer in County Galway.'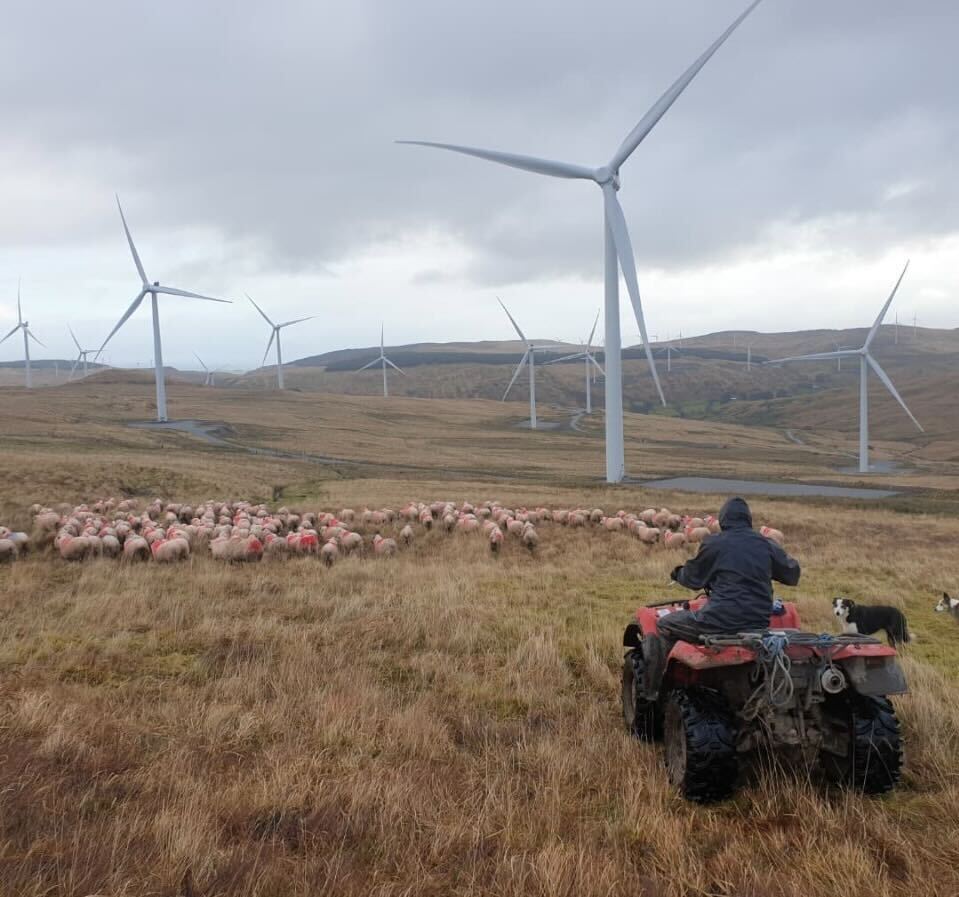 Glyn works alongside his father, John, on their 120-acre mountain farm and jokes, 'I'd be lost without my father; it's definitely a two-man job.' John is an accomplished runner for Ireland, briefly ventured outside the country but swiftly returned to safeguard the family farm, and has done for the last 60 years. When asked about slowing down any time soon, John Joked how he'll "keep going 'til I drop!". 
Featured daily on Glyn's Instagram and YouTube channels, John has become a beloved figure among viewers. To cope with increased stock numbers, Glyn enlisted help during lambing season two years ago. He remarks, 'I have someone covering nights and a student assisting during the day.' Glynn envisions involving his children, Darragh (3) and Clara (9 months), in future farm duties during the busy lambing season. This family-run farm in County Kerry holds a bright future, firmly rooted in tradition and commitment.
Sheep Improvement Scheme and How Flockwatch can Help!
The Sheep Improvement Scheme offers vital financial support to farmers who are dedicated to enhancing the well-being of their flocks. Participating farmers receive €12 per breeding ewe as a reward for implementing comprehensive flock welfare measures.
If your reference number of breeding ewes stands at 150 or lower, you will only need to complete the Genotyped Ram action once. However, if your reference number exceeds 150, you must fulfill the Genotyped Ram action twice during the scheme's duration. The first occurrence should take place within the initial three years of the scheme, with the second occurring in any subsequent scheme year. In addition to this, farmers are required to maintain meticulous records and adhere to the Sheep Improvement Scheme's Terms and Conditions. This includes utilizing approved laboratories for sampling when implementing parasite control measures.
The Sheep Improvement Scheme was introduced to elevate the standards of animal health and welfare within the sheep sector. It goes above and beyond mandatory standards, which you can conveniently access via your mobile phone through the Flockwatch App. With this app, farmers can effortlessly generate various reports, providing insights into treatments administered and an overview of flock numbers throughout the year. Additionally, farmers can input general notes, documenting tasks like lameness control, parasite control, and flystrike control – all of which are essential compliance measures within the scheme.
Given the sheer volume of animals sheep farmers handle daily, the Flockwatch App prioritizes speed and efficiency to simplify their lives. Within the app, farmers can create multiple groups, streamlining various tasks for each group. Furthermore, you can easily attach treatments to a group, eliminating the need for repetitive data entry. By inputting mating information during the breeding season, Flockwatch calculates due dates for ewes, conveniently accessible on the "Due to Lamb" list. This ensures farmers remain vigilant as the lambing season approaches. Farmers can also swiftly create lambing records for each ewe, which can be referenced when making culling and replacement decisions based on their history.
Why wait until the busy time approaches? Join Glyn and over 20,000 Farmers using the App now by getting in touch today!