Fodder Support Scheme 2023 Closes within a week! What you need to know
The 2023 Fodder Support Scheme (FSS) was launched back in early November but the closing date of midnight on Monday 5th December 2022 is almost here! Here's what you need to know before you apply! 
The 2023 Fodder Support Scheme
A budget of €30 million has been allocated to the FSS aimed primarily at drystock farmers. The 2022 scheme had a total of 71,000 applicants,with an average payment of €735. The goal of the scheme is to incentivise farmers to grow more fodder. This is largely due to the history of fodder shortages in recent years coupled with the ongoing invasion of the Ukraine by Russia, both of which play a substantial role in global grain production and supply.
According to DAFM, the following list of criteria must be met by every farmer wishing to make an application:
To be eligible for FSS 2023, you must:
Have a valid 2022 Fodder Support Scheme application.
Apply for FSS online at agfood.ie on or before the 05th December 2022.
Confirm and agree to cut and conserve the declared area for silage and or hay by 05th September 2023.
Confirm and agree that applicants will have an opportunity to amend the declared cuts when it re-opens in 2023.
Confirm and agree if the Fodder Support Scheme 2023 is not fully delivered recoupment of some or all of the monies will apply.
You must agree to comply with the terms & conditions of the Fodder Support Scheme 2023.
Submit a valid 2023 BISS application online on or before 23.59hrs on the 10th of June 2023.
Only grassland parcels will be eligible. Tillage land is not eligible to receive support under this scheme.
At least 5% of participants will be selected for inspection with a further 3% subject to administrative checks.


DAFM, 2022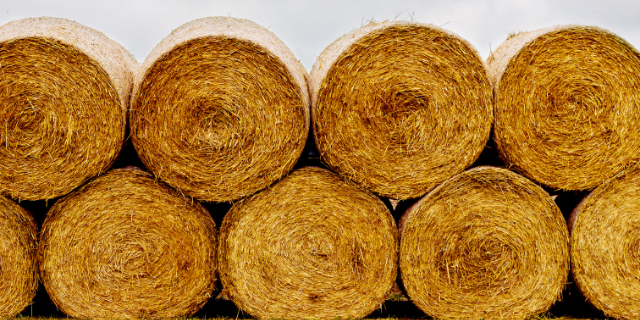 How much can I get?
The payment rate will be up to €100 per eligible hectare, on up to a maximum of 10 hectares based on silage and/or hay grown in 2023.
The Department, as part of the application process, will provide the number of hectares previously declared on your 2022 Fodder Support Scheme application. If more than 10 hectares is declared, you will still only be eligible for a maximum payment of 10 hectares.
What else should I be aware of?
At least 3% of Fodder Support Scheme 2023 applicants will be subject to specific administrative checks.
These can include:
Providing receipts to support that fodder has been grown, cut and conserved – e.g contractor receipts.
Geo-tagged photos submitted to the Department.
On the spot inspections.
How do I apply?
In order to apply for Fodder Support Scheme 2023 you must be registered with agfood.ie and apply online on or before the 5th of December 2022.