Join the Herd! We are recruiting!
admin
| Uncategorized
| Jun 26, 2020
Do you love dealing with farmers and have experience in sales? If you do, you might be the right person to join our Member Experience team in Roscrea.
As part of our growth and expansion, we are looking for a Member Experience Specialist to help on-board new members, drive sales and our customer success story. At Herdwatch, we strongly believe in member happiness and you will be based in our contact centre in our head-office in Roscrea working alongside the rest of our team, where you'll drive new sales to our farmer network to help maximise their app usage, saving them time, money and hassle.
You'll get the support you need to be successful, with product knowledge, training, sales and support skills and on-going mentoring.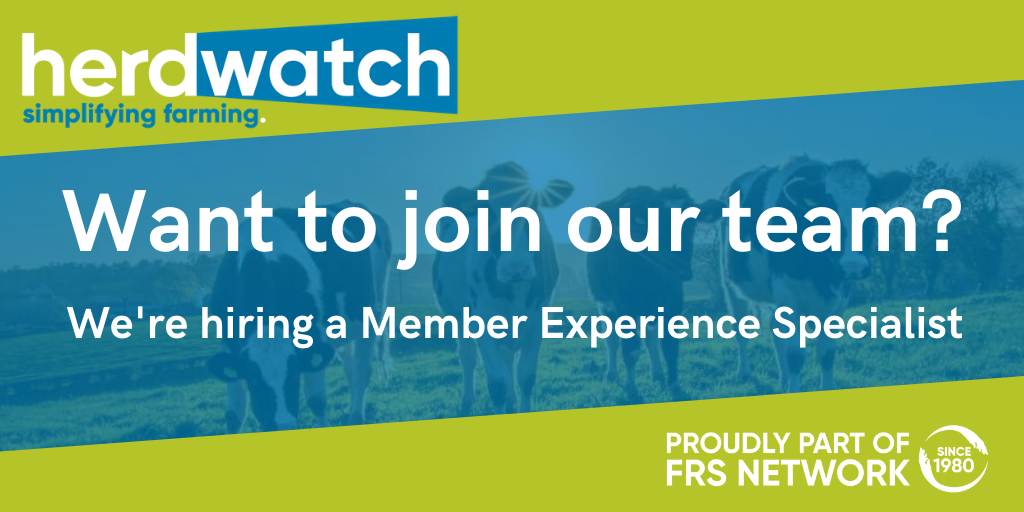 Responsibilities:
You will be responsible for selling our Herdwatch app to our farmer sales leads, upselling them to the best product plan that suits their needs and delivering a "best in class" experience to our members, delivering the happiness we promise.
Your key responsibilities include:
Proactively call our farmer sales leads to upsell them our Herdwatch App and member paid plans, ensuring a high sales conversion rate of leads to paid members (assisted sales)

Provide a timely response to sales renewals, supporting members with their renewal payments processing and exceptions handling, ensuring a high sales renewal conversion rate (assisted renewals)

Proactively provide outbound and inbound assistance to our members during the critical on-boarding phase, ensuring high levels of user engagement, member experience success and happiness

Ensure that each interaction with a member maximises the value of the product, drives app usage, delivering on the product and brand promise. This is a critical responsibility to ensure engaged member experience, sales-conversion and retention/renewal rates.

From time to time, to deliver best in class member support, taking ownership and resolving customer support queries in a friendly, professional and efficient manner via phone, email, online chat or any other means of communication as may be required.

Achieve monthly, quarterly and annual sales targets across various sales touchpoints, e.g. assisted sales, on-boarding process and renewal sales

Work with your team and manager to support an inspiring environment culture where the member experience is at the heart of everything we do.

Work with key stakeholders within the company to constantly improve the end-to-end member experience – for example by listening, learning and championing member app feature requests or highlighting insights into recurring support issues, member pain-points and root-causes with relevant team members and colleagues.

Assist with preparation for major shows and attend events in Ireland and abroad to educate future and current members about our Herdwatch App, our product and feature roadmap and grow our customer base.
The Person, the skills and attributes required for this role:
Person with previous experience working in a sales driven environment into Ireland & the UK, possessing strong sales skills to up-sell leads and renewals

Person with experience from a farming background has an advantage, that said full product training will be provided to successful candidate

Is a people person with excellent interpersonal and professional communication skills

Person who is open, good listener and is keen to learn new things

A proactive organised person with excellent time management skills and can work as part of a team and on their own initiative

Strong attention to detail and can deliver a 'best-in-class' sales and support customer experience

Has strong systems knowledge and is adept in using multiple systems and following processes.
For more information or to chat about this opportunity contact Mervyn on 0871491426 or email mervyn@herdwatch.com