FARM SMART: Waterhayne Cows – milking four times a day in Devon…
Lorna & Jim Burdge run two dairy farms in Devon and milk each twice a day. They have two herds of cows on two tenanted holdings, one is 160 acres consisting of crossbred and Jersey cows while the other is approximately 90 acres employing 100 medium Holstein Friesians and crossbred cows.
But that's not all, they also have three young children who take a lot of work but also like to lend a hand, "They are all keen to come out and help with jobs or just be outside playing during milking."
To make things a little easier, they calve the mainly Jersey herd in Spring and the Holsteins on the second farm in the Autumn. Both herds are grass-fed, milked in herringbone parlours and whilst the couple are farming full time, they also employ one full-time person to help with the heavy workload.
"On the autumn calving farm our herdsman does the milking and all the day-to-day management of 100 cows. On the spring farm I do the majority of the milking of 180 cows."
To save precious time, Lorna uses Herdwatch for everything to manage her two herds: registering calves & movements, recording medicines, breeding management and much more…
Jim's family has been farming as far back as they can remember. Growing up on his family's dairy farm, he always knew that farming was his calling in life. Lorna established her love for agriculture at a young age, living next to her neighbour's dairy farm. However, her wish growing up was always to be a farm vet.
"I'd always loved farm animals and had hoped to be a farm vet growing up but ended up studying Agriculture instead at University and got a job on the neighbours' dairy farm learning to milk and rear calves and do general jobs around the farm during my holidays from University."
Lorna knew one day she wanted to have her own farm and after doing some relief milking and occupying a marketing role in an agricultural company, her dream came through when her and Jim became tenants on their own farm.
The couple try to share the jobs between themselves with the Jersey herd "On the Spring farm, I tend to do most of the milking, Jim rears the calves and I do the dry cow checks, bringing cows and calves in etc."
The herdsman provides a welcome relief to the couple on the second farm "On the Autumn calving farm, we have the full-time herdsman who is responsible for all day-to-day work but we are still involved with the breeding side of things and routine vet visits etc." 
"During the Summer, when our attention turns to tillage and getting forage in, Jim will be busy in preparation. He does all of our grazing planning for both farms and he makes the decisions about tillage, liaising with the contractors who do all our field work."
"Running 2 different block gives us a reasonably level milk profile, and means that we can help each other out during calving and breeding seasons as required – vet routines etc."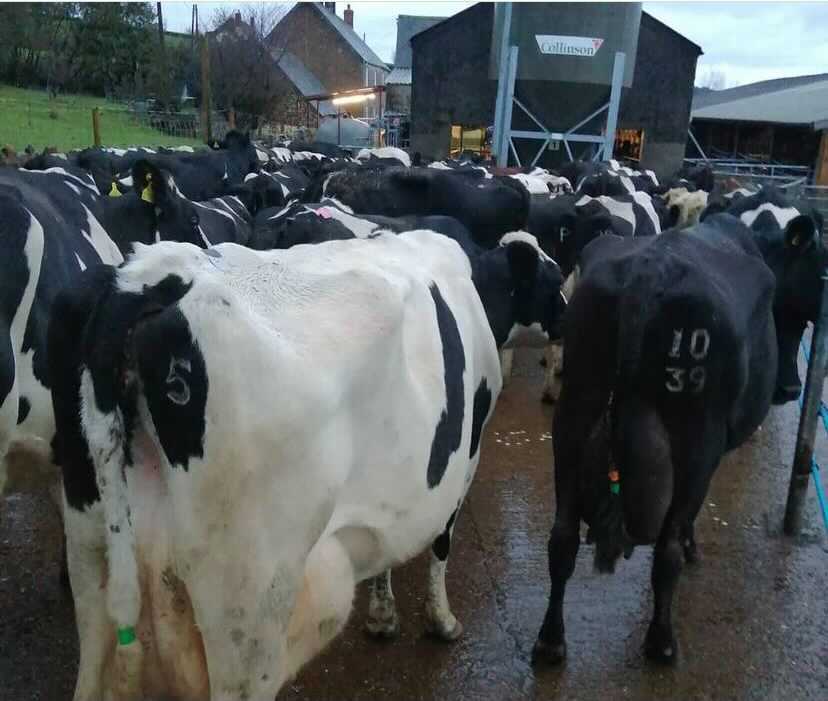 The farm administrative tasks and paperwork for both farms are left in Lorna's capable hands, where she puts a lot of time and attention into ensuring every detail is recorded correctly.
Working smarter, not harder…
Lorna has been using Herdwatch to simplify farm management since 2019 having heard about the app through a friend. "I heard about Herdwatch through word of mouth and straight away I knew it would be extremely useful in managing our two herds, signing up was very easy and I was ready to go in minutes!"
"Previously, records were handwritten and very time consuming. Herdwatch has made records so much easier and saved me valuable time."
The pen & paper was made redundant in 2019 and Lorna has not looked back since.
With all her records up to date in Herdwatch, Lorna has no worries when it comes to inspection time. "Red Tractor and milk buyer auditors have all been very impressed at me for having all the required records available at the touch of a button. Farm inspections have become much easier and farm inspection time has significantly decreased because I have access to all the information they could ask for in seconds."
Operating both Spring and Autumn calving herds, Lorna used to find herself losing a lot of precious time registering animals, with Herdwatch she now registers all her calves out on the farm as she works, as well as inputting any other key information such as medicines as it happens.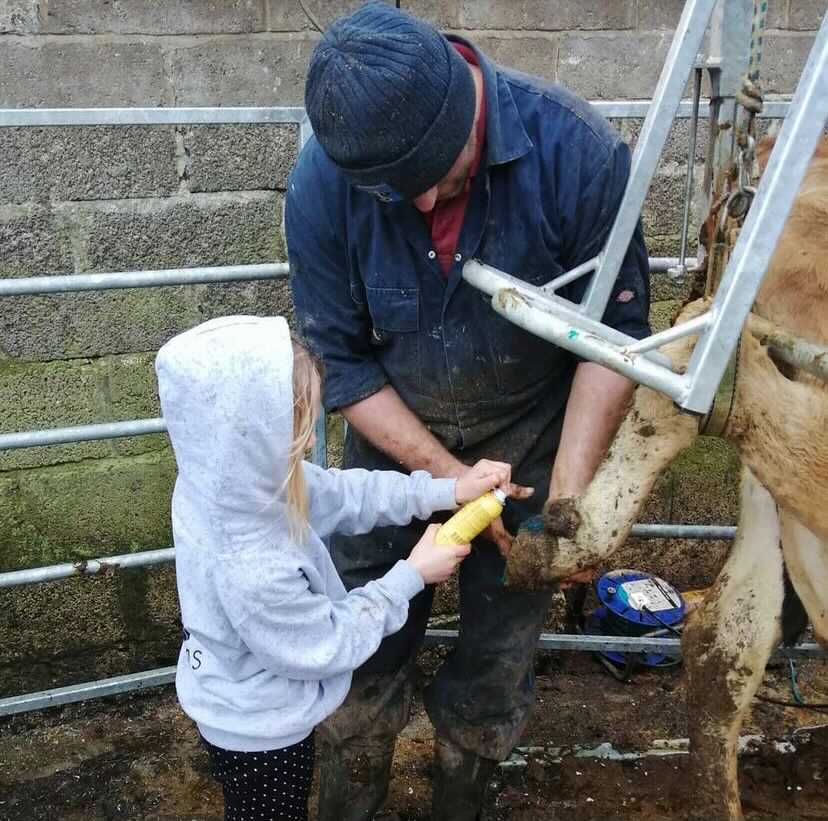 Lorna ensures movements in and out of the farm are tracked instantly on the app and in some instances before the animals have even entered the trailer! "I tend to do movements as soon as they happen, for example as the calves are being loaded, I'm on the app recording the movement, just so it's not forgotten about and I have peace of mind that it's all done."
Herdwatch has been a tool that Lorna uses daily to maximise farm performance. "I record heats, serves and scans on Herdwatch. I also download breeding reports to print off and make notes on which helps me get a better understanding which I will then use for discussion and possibly share with my vet. I am constantly looking to improve my farm management and Herdwatch has been a massive help in doing so."
Download Herdwatch today
The Herdwatch farm management app links with BCMS/CTS & APHIS (with a link to ScotEID also ready to go) to help farmers eliminate farm paperwork and make better decisions, you can also view your Milk Recording data from CIS & NMR with QMMS coming soon.
You too can join Lorna & Jim Burdge and over 15,000 other happy farmers saving time on farm paperwork and making better decisions – to find out more information or download the Herdwatch farm management app, hi the download button below or call 02037732763 today.