Spring Calving Series – Using Calf Milk Replacer vs Whole Milk
In the first of our Spring Calving Series, we look at calf milk replacer as an alternative to whole milk. We also look at the key components of a good milk replacer and their ideal inclusion rate. 
Milk replacer provides farmers with an alternative source of feed on farms in addition to whole milk.
It is a common misconception that milk replacer is not as good as whole milk in terms of calf growth rates and performance.
However, studies conducted by Teagasc and Harper Adams University independently demonstrated that this is in fact not the case. If formulated correctly with good-quality ingredients, calf growth and rumen development on a milk replacer diet is comparable to a whole milk diet. The key is to pay attention to all of the variables. These include quality, concentration and correct mixing, temperature and volume.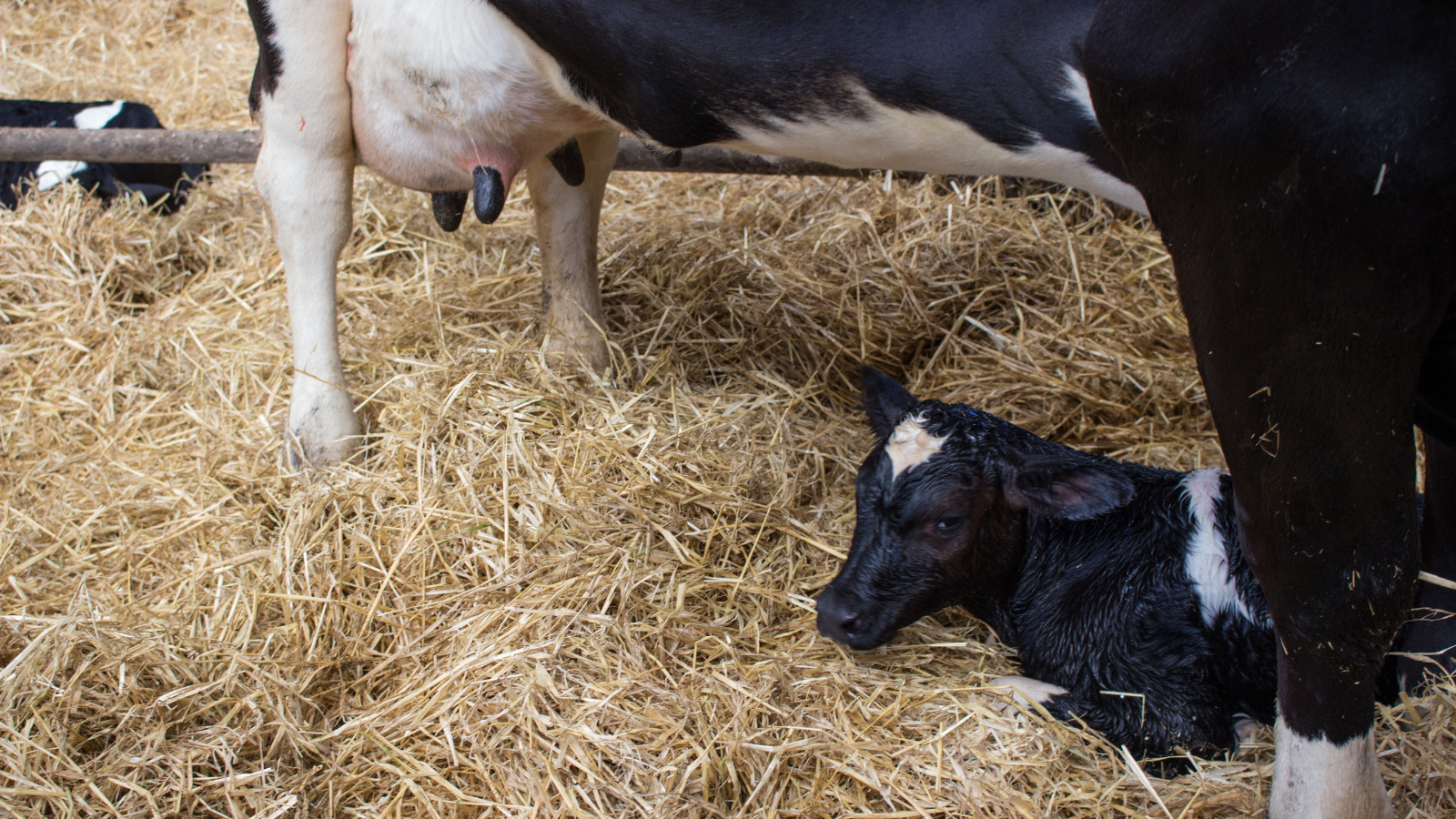 How soon can I feed milk replacer?
Milk replacer can be fed as soon as the second feed after calves have received their initial colostrum feed (normally 8.5% of birth body weight). Use the 1,2,3 rule of colostrum feeding as follows:
1. Give the first feed from the first milk
2. Feed within two hours of birth
3. Provide at least three litres of good quality colostrum.
This feed is the most important in a calf's lifetime as calves are born immunologically naive and require antibodies via colostrum within a few hours after birth.
Many farmers continue to feed colostrum for up to 24 hours after birth as the gut can still absorb immune-related proteins and cells across its surface. Once passive immunity has been complete calves can remain on transition milk or be transferred to milk replacer.
When purchasing a milk replacer there are some key features for consideration.
Skim Powder vs Whey Powder?
Skim powder is a by-product of butter making and is predominantly casein based (80%). In order to replace the protein lost through the butter making process, vegetable proteins are added.
Whey powder is a by-product of cheese making. When made into a milk replacer, like skim powder, vegetable proteins are also used to replace the milk proteins that have been extracted during the cheese making process.
Vegetable proteins at the correct levels will not compromise the quality of calf milk replacer.
Whey can be processed by different methods, resulting in different types of whey including whey powder, delactosed whey and concentrated whey protein, all with variable protein and lactose content.
Whey proteins contain a higher level of essential amino acids than skim proteins. Despite their differences both skim and whey powder can be used as milk replacer.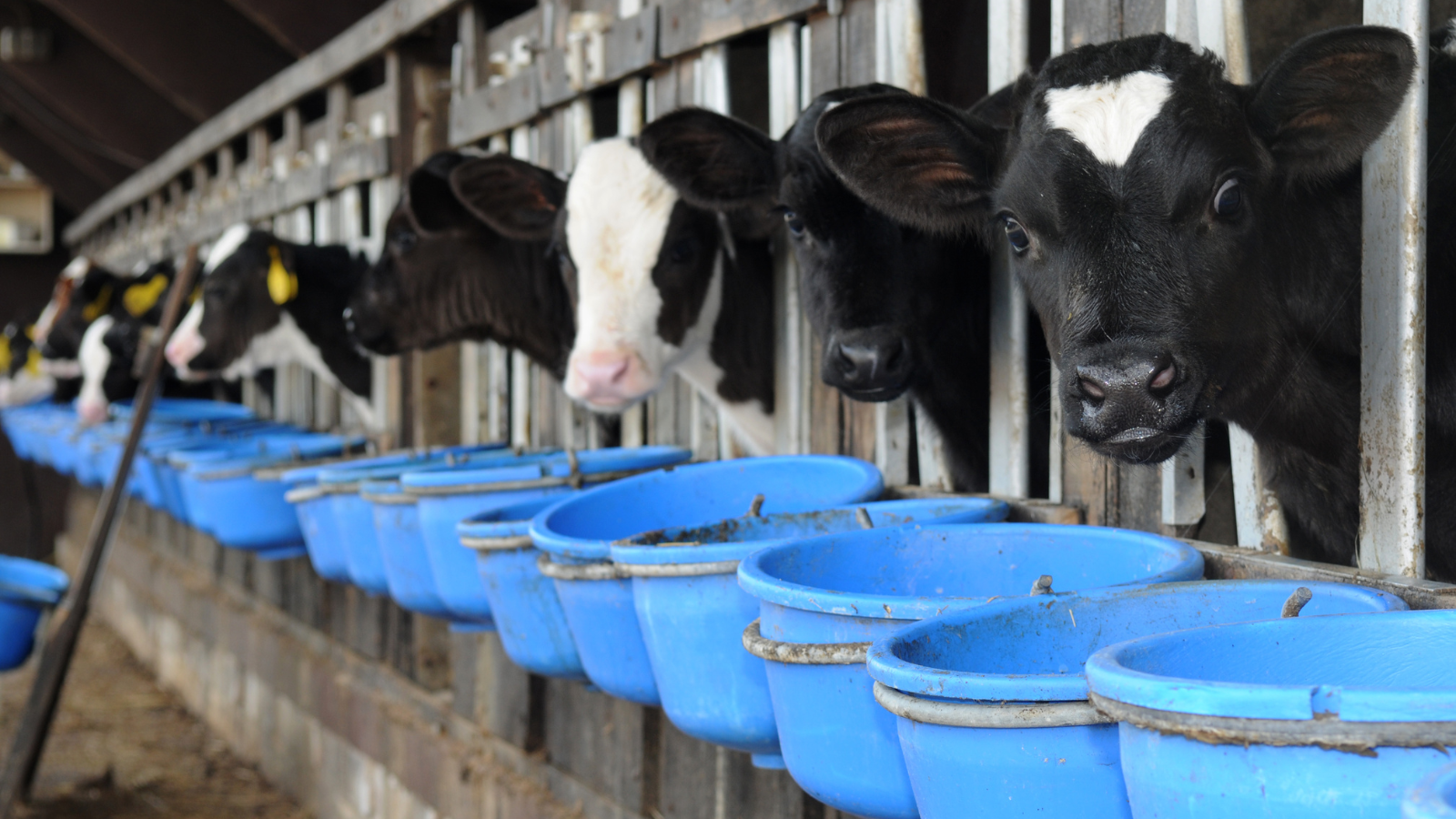 What should I look out for?
To assess milk powder quality the following recommendations should be observed:
Protein – A minimum of 20% protein is advisable,  typically 23%. If feeding milk replacer to replacement heifers or farmers aiming to achieve higher average daily growth gains, i.e. more than 900g/day levels of 25-27% are more appropriate.
Ash – A maximum of 8% ash- Excessive levels of ash can cause digestive upsets and nutritional scour. Ideally aim for about 6.5% ash content.
Calcium level should ideally be 1% with Phosphorus at 0.7%.
Fat content ideally should range between 18-20%.
For calves less than 3 weeks old the crude fibre content should be less than 0.15%. 
Mixing Rates
When mixed milk replacer should easily dissolve in water and have a pleasant smell.
Be sure to read manufactures instructions in relation to concentrations as some vary between 12.5% or 15%. For a 12.5% concentration add 125g of milk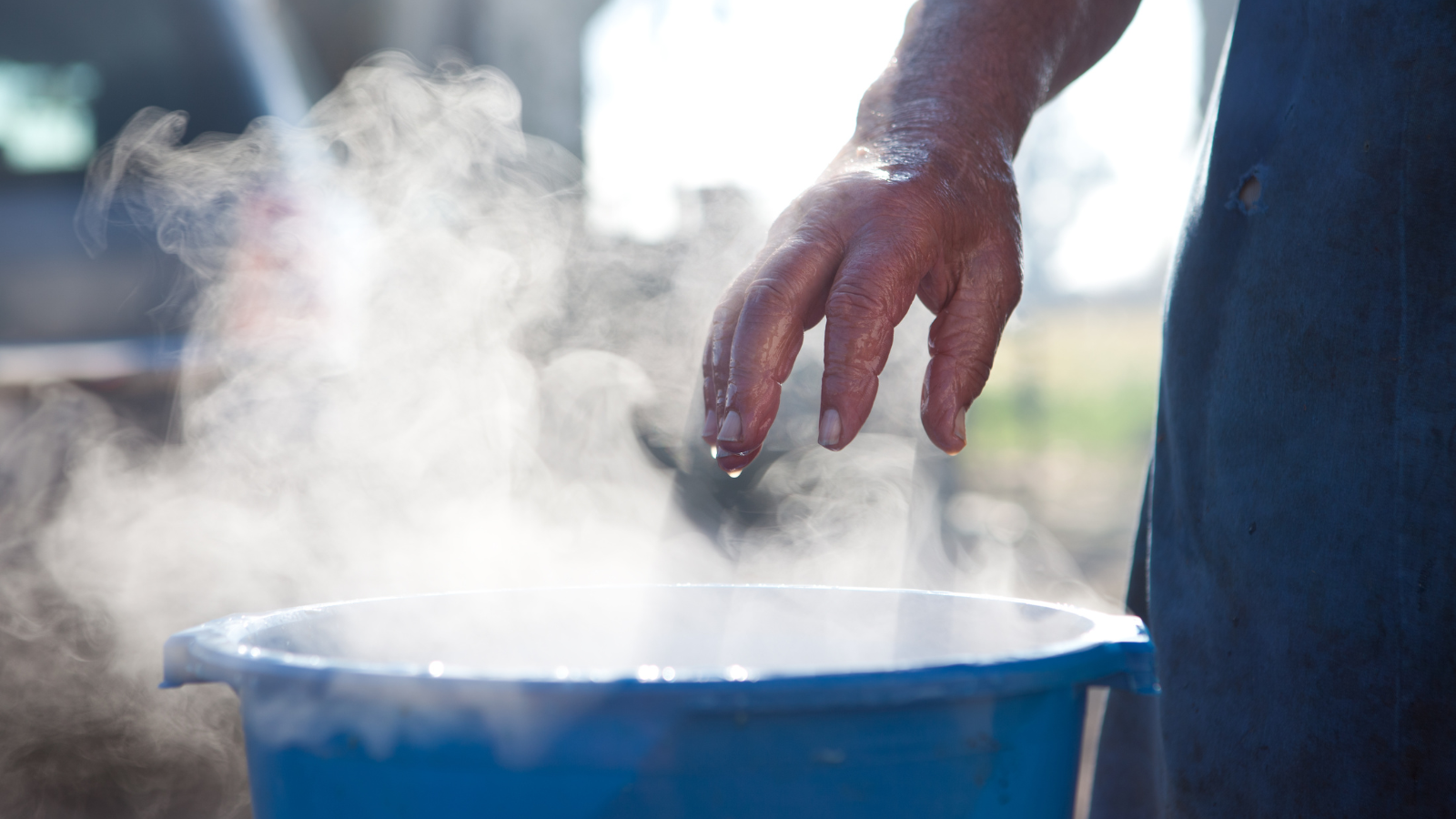 replacer powder to 875ml of water. For a 15% concentration this should be 150g of milk replacer to 850ml of water. Read manufacturer specifications for automated feeders as some of these are configured to add milk replacer to 1000ml of water as standard. For example, in this case a 12.5% concentration would require 143g of milk replacer powder plus 1000ml.
Ensure that water temperature does not exceed 45 degrees Celsius as this will denature the proteins in the milk. Ensure the powder is well mixed before feeding.
What is Acidified Milk Replacer?
Acidified milk replacers have organic acids and/or organic salts added in addition to fat emulsifiers to prevent separation. Acidified milk replacers have a pH of 5.7 to 5.9 compared to 6.3 to 6.5 for non-acidified milk replacer. In addition to a longer shelf life, acidified milk replacer can result in less scour and improved clotting.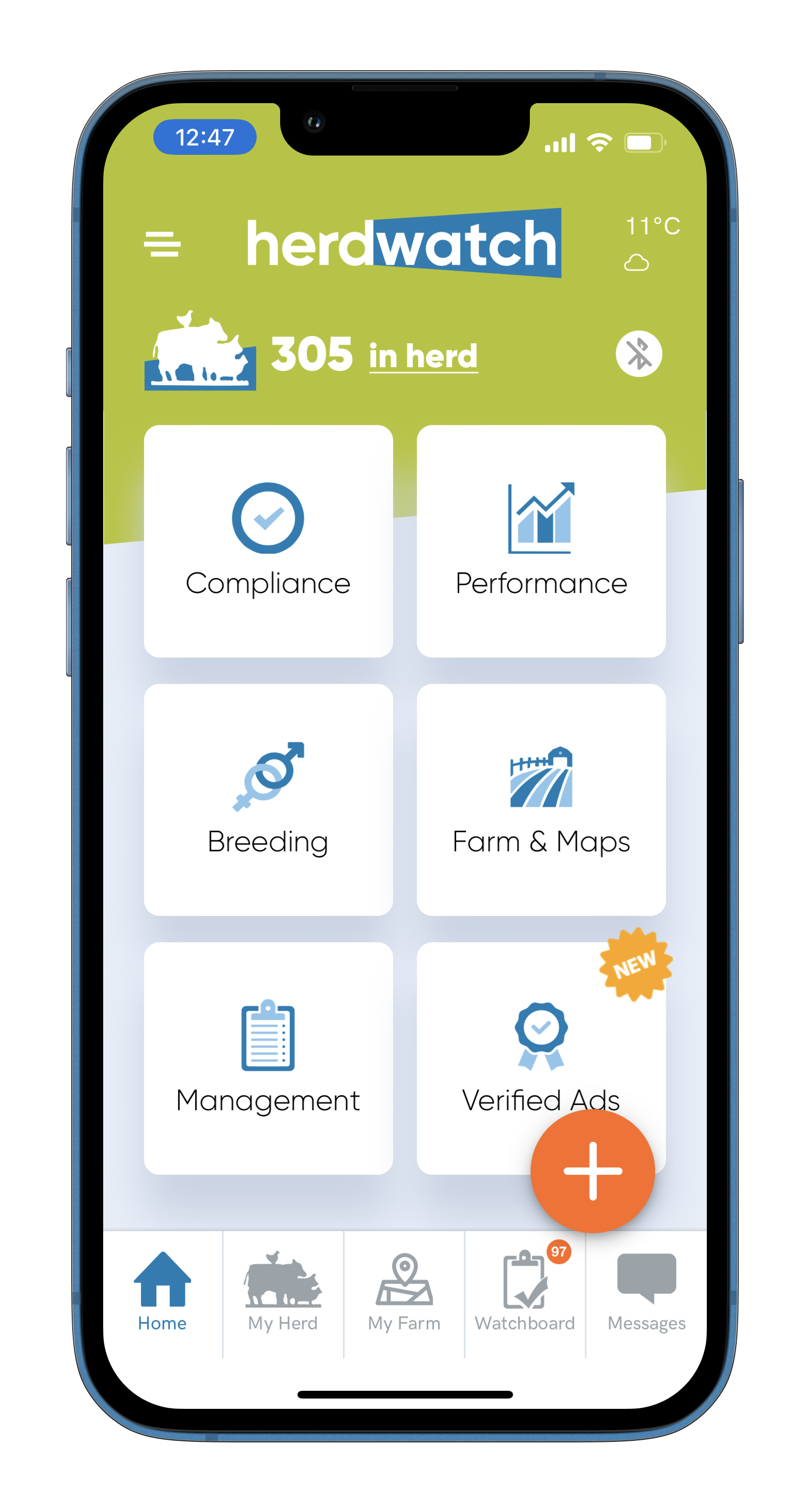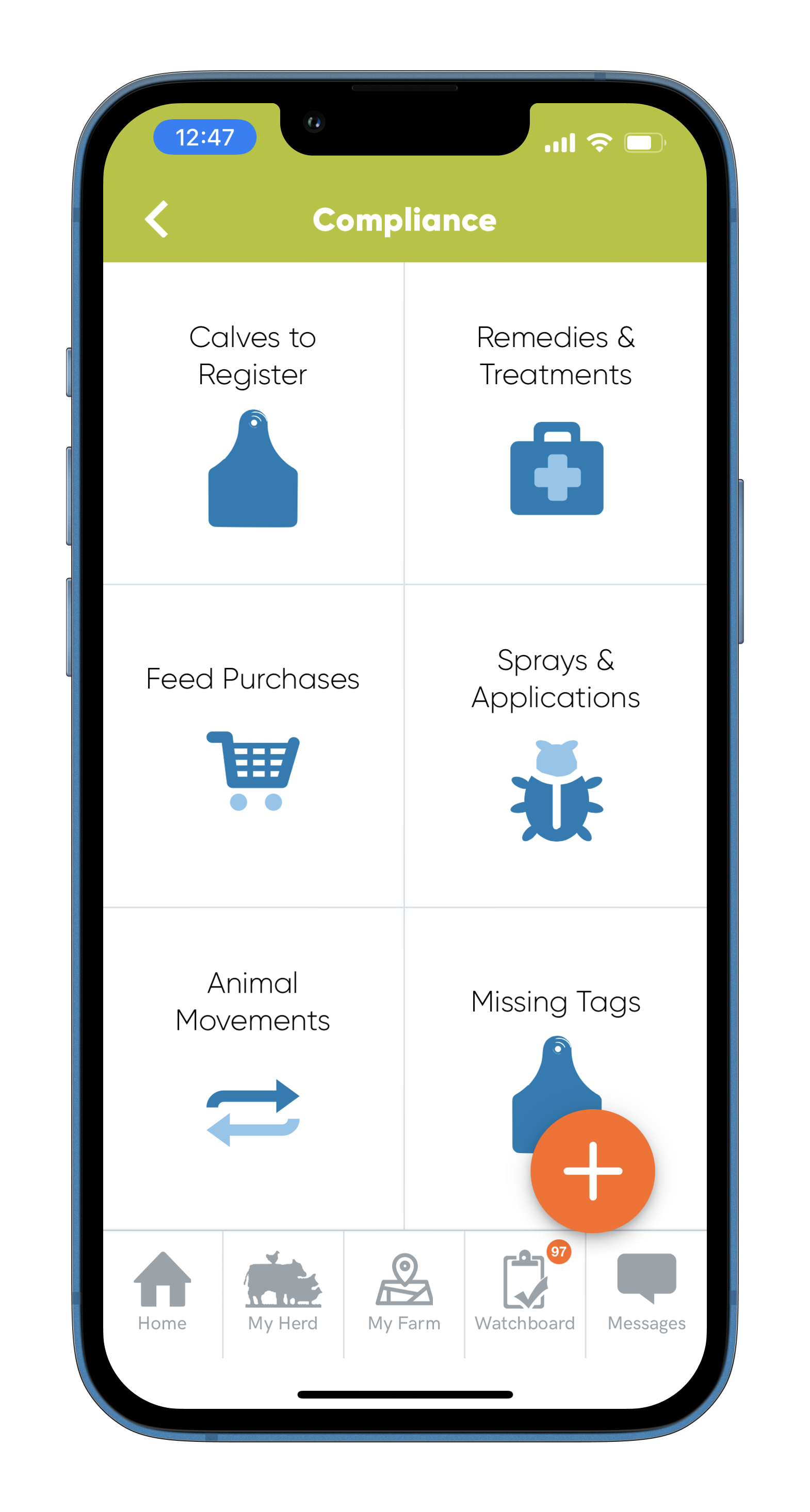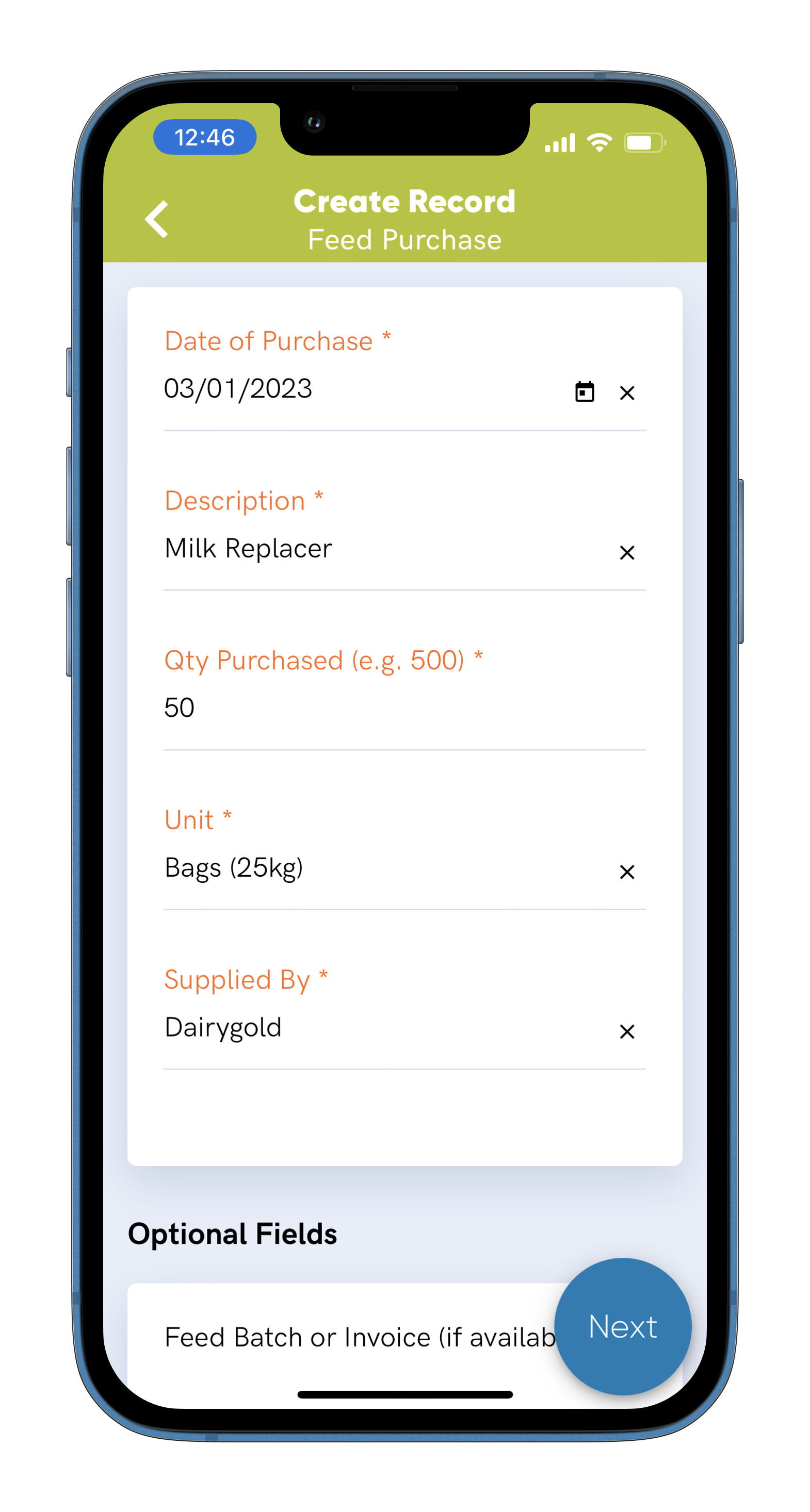 How can Herdwatch help me with milk replacer?
You can add feed purchase records including milk replacer to Herdwatch directly.
> On the Home screen of the app tap the Orange Plus Button(+) in the bottom right hand corner
> Tap Feed Purchases.
> Fill out the relevant information about the feed record.
> Click Save in the bottom right-hand corner.
Your feed purchase records can be exported on a report for compliance inspections. 
You too can join over 18,000 other happy farmers saving time on farm paperwork and managing their farms more efficiently by downloading the Herdwatch app today.