Timeless Gift For Busy Farmers
Featured in the Farmer's Journal Official Christmas Gift Guide 2018!
The gift of precious time and peace of mind this Christmas with Herdwatch!
Farmers aren't the easiest people to buy gifts for. In an ideal world they'd probably ask for better prices, better weather or simply say they don't know. So, what do you get the special farmer in your life this Christmas? Have no fear; Herdwatch is here. Give the gift of no more farm paperwork this festive season with Herdwatch, the award-winning farm management App.
Make all your loved ones' Christmases come at once with this practical gift designed to save every farmer time and money. Herdwatch is proudly supported by FRS Farm Relief Services and used on over 8,000 farms across Ireland, England, Scotland, Wales and Northern Ireland. 
More time for family and friends
Herdwatch is compatible with smartphones, tablets, laptops or PCs, and can work even without an internet connection. Herdwatch offers a range of benefits including: recording Bord Bia and Red Tractor medicines and feed purchases, paperless cattle movements , calf registration in seconds and much more.
Take the struggle out of farm compliance with the Christmas gift that keeps on giving. Gift your loved ones the peace of mind of knowing once it's in Herdwatch they're compliant. If they know how to send a text, they can definitely use Herdwatch, it's that easy. All that's left to do is deciding how to spend the extra time!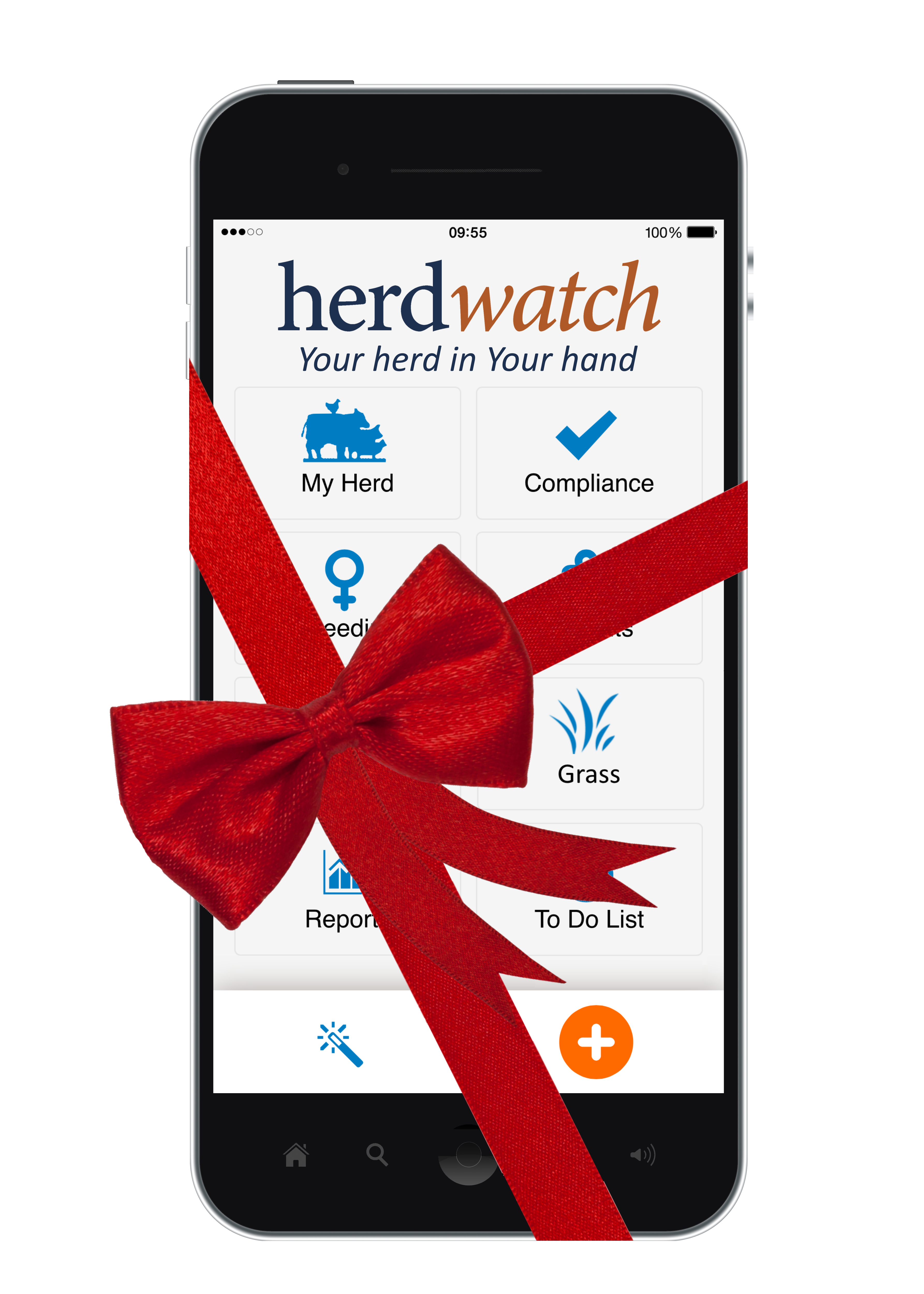 Take the struggle out of farm compliance with the Christmas gift that keeps on giving.
Herdwatch Gift Membership + a FREE gift
Don't leave it to the last few hours before the shops close on Christmas Eve. Get your Christmas shopping all wrapped up courtesy of Herdwatch with an exclusive special Christmas bundle offer. With this special offer you will receive a premium gift certificate for a 6-month Herdwatch Membership, plus a gift of a beanie hat for those cold winter days ahead, all for just €60.
To avail of this offer simply visit http://www.herdwatch.com/voucher/ to purchase online, call on 050-534400 (IRL) or 0203-7732763 (UK) or text "xmas" + your name to 00353861806195 and a member of the team will be in touch.
Avoid disappointment and get your order in before the 19th December in Ireland or 17th in the UK to ensure Pre-Christmas delivery.